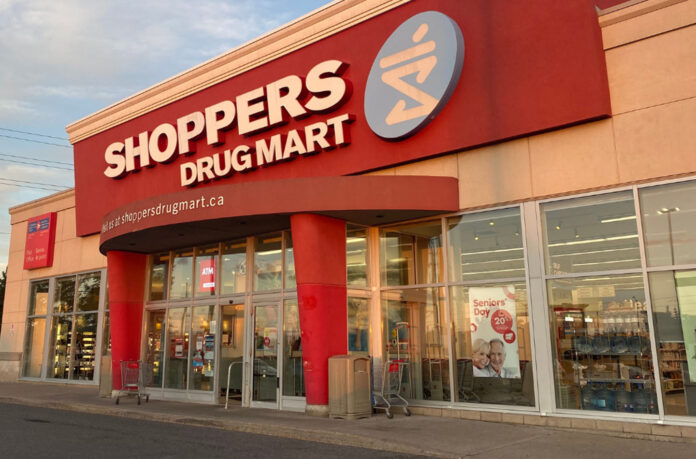 Shoppers Drug Mart announced a new partnership with the Manitoba government to make period products more accessible to students and adults in need across the province.  Over the next three years, Shoppers Drug Mart, in partnership with Always, will donate nearly 10 million period products and 900 product dispensers to Manitoba's school divisions, independent schools and social service agencies to help #EndPeriodPoverty.
"Inequitable access to period products, particularly for students, can lead to missed opportunities — school, work, and other activities — and creates barriers to success,"
said Jeff Leger, President, Shoppers Drug Mart.
"This donation will provide students in Manitoba with free access to period products, helping to more fully unlock their potential. We are proud to be a part of this initiative, and grateful to our stores, to Procter & Gamble, and to our customers for their support."
Shoppers Drug Mart will work with Procter & Gamble, makers of Always, to supply 3.3 million period products to the province each year for the next three years.
"Always has been championing young people's confidence for more than 35 years with puberty education programs and by providing access to period products to those in need. Since the launch of Always' #EndPeriodPoverty program in 2018, Always has donated over 10 million period products to students in Canadian schools. With over 200 million pads donated to young people around the world in the past 10 years, Always is committed to helping end the systemic issue of period poverty here and across the globe," said Liz Dubejsky, Brand Director of Always Canada. "Together, we can help #EndPeriodPoverty and create a country where no student has to miss school because of lack of access to period protection."
The partnership with the Manitoba government is part of a long-term commitment by Shoppers Drug Mart Inc. through its LOVE YOU by Shoppers Drug Mart initiative to raise awareness and create action against period poverty in Canada.
"All students in Manitoba have the right to a high-quality education and the support they need to be successful," said Minister of Manitoba Education and Early Childhood Learning, Wayne Ewasko. "This initiative will make school more inclusive by providing free access to menstrual products, which can lead to improved school attendance and student participation, especially amongst marginalized youth."
"Thanks to this partnership, students in Manitoba and individuals accessing services at some domestic violence shelters and resource centres will now also have consistent, convenient access to the menstrual products they need," said Minister of Manitoba Families, Rochelle Squires.
Since 2011, the LOVE YOU by Shoppers Drug Mart program has supported women's health, including initiatives focused on promoting menstrual equity such as product donations, making period product dispensers available to homeless women in Toronto, and strategic collaborations with partners like Food Banks Canada. To learn more about Shopper's initiatives, visit https://www.shoppersdrugmart.ca/en/love-you/periodpoverty.