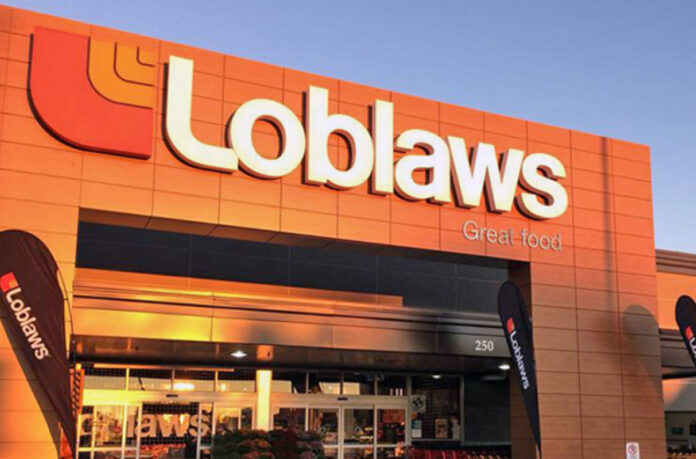 Loblaw delivered positive financial and operating performance as it continued to execute retail excellence in its core businesses while advancing its growth and efficiencies initiatives and furthering its Environmental, Social and Governance leadership.
In a continued period of global food inflation, Canadian retail food inflation remained among the lowest of G7 countries. However, global inflationary forces continued to increase the cost of food in the quarter.
Loblaw's efforts to moderate cost increases and provide superior value to customers through its PC OptimumTM Program and promotions resulted in strong sales and stable gross margins in Food Retail. Sales were led by strong performance in Discount banners such as No Frills® and Real Canadian Superstore® and a continued shift to private label brands, including President's Choice® and no name®. In Drug Retail, revenues benefited from elevated sales of higher margin categories like beauty, cough and cold.
"In a difficult economic environment, Loblaw is putting the strength of its unique assets to work for Canadians, offering record loyalty rewards, unmatched private-label brands, the best discount stores, and an inflation-fighting price freeze," said Galen G. Weston, Chairman and President, Loblaw Companies Limited. "Customer expectations for value have never been higher, and we are working hard to meet them."
2022 THIRD QUARTER HIGHLIGHTS
Revenue was $17,388 million, an increase of $1,338 million, or 8.3%.
Retail segment sales were $17,130 million, an increase of $1,299 million, or 8.2%.

Food Retail (Loblaw) same-stores sales increased by 6.9%.
Drug Retail (Shoppers Drug Mart) same-store sales increased by 7.7%.

E-commerce sales increased by 3%.
Operating income was $991 million, an increase of $128 million, or 14.8%.
Adjusted EBITDA(2) was $1,846 million, an increase of $172 million, or 10.3%.
Retail segment adjusted gross profit percentage(2) was 30.8%, an increase of 10 basis points.
Net earnings available to common shareholders of the Company were $556 million, an increase of $125 million or 29.0%. Diluted net earnings per common share were $1.69, an increase of $0.42, or 33.1%.
Adjusted net earnings available to common shareholders of the Company(2) were $663 million, an increase of $123 million, or 22.8%.
Adjusted diluted net earnings per common share(2) were $2.01, an increase of $0.42 or 26.4%.
Repurchased for cancellation, 3.4 million common shares at a cost of $403 million and invested $432 million in capital expenditures. Retail segment free cash flow(2) was $543 million.
See "News Release Endnotes" at the end of this News Release.

CONSOLIDATED AND SEGMENT RESULTS OF OPERATIONS
The following tables provide key performance metrics for the Company by segment and same-store sales.