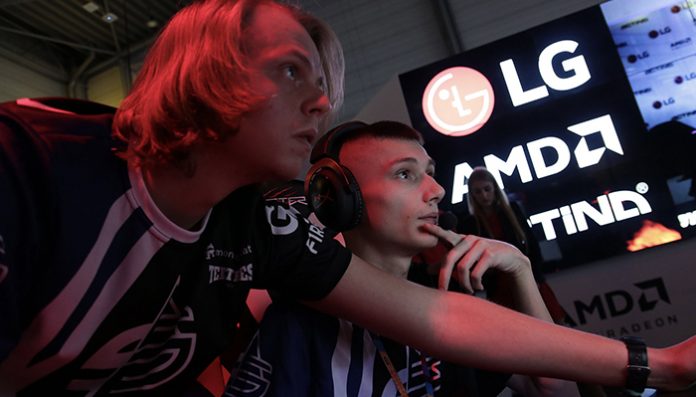 ESE Entertainment Inc. is pleased to announce that it has commenced distribution of "Over Power", one of the world's first branded esports edible supplements, through direct e-commerce sales. Sales of the supplement will add to ESE's existing diversified revenue streams of esports related assets and partnerships.
Over Power was designed to enhance performance in various domains relevant to competitive esports and athletic sports, including concentration, focus, caffeine regulation, mood balance, stress regulation, reflex enhancement, anti-fatigue and mental efficiency. Over Power's principal active ingredients include nootropics of various origins, including Brahmi, Japanese ginkgo and Siberian ginseng. Over Power has completed regulated testing and has shown a positive impact in training and performance for both esports and physical athletes. Over Power is produced by Pharmovit, an established Europe-based pharmaceutical-grade manufacturer of dietary supplements.
ESE will commence online distribution and sales of Over Power on December 11. The supplement will be available for purchase at the official ESE store www.ese.gg/shop and in Poland through and www.zdrowaznatury.pl.
Over Power was created and founded by Łukasz "Puki Style" Zygmunciak, one of the most recognizable esports athletes of the gaming franchise League of Legends in Europe. In April 2020, on the eve of the EU Masters final, the term "Puki Mania" was coined, when 4,000 fans posted Puki Style's photo on social media in support.
Łukasz "Puki Style" Zygmunciak commented, "As a professional player and athlete, I've always sought a supplement that will contribute to my activity both in-game and outside of it. I'm thankful to ESE and Pharmovit for the opportunity to be the first player to contribute to the creation of such a product."
Paweł Korzeniecki, Pharmovit Commercial Director, commented, "Over Power – by Puki Style is a big step in developing awareness of physical and mental health in the field of computer games. Working with Łukasz, our main goal was to increase mental performance not only of athletes but also aspiring gamers."
Michał Mango, Chief of Strategy at ESE Entertainment, commented, "ESE collaborating with one of the most recognizable esports athletes in Europe and a pharmaceutical manufacturer is completely original in the domestic esports and gaming-related market. The collaboration also highlights the increasing professionalization of the world of esport through a responsible approach to diet and supplementation."