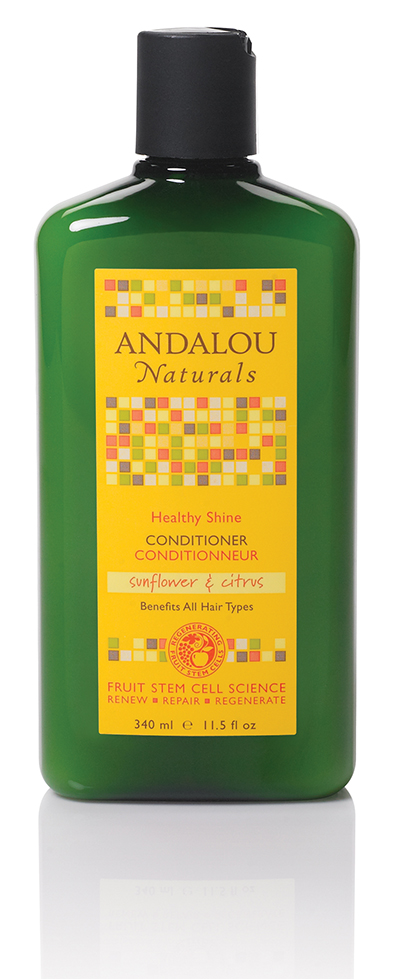 The founders of successful brands such as Avalon and Alba return to the business with the winning Andalou Naturals product line.
By Carlos Weigle
Then passion is what drives you, how can you stay away from the things you love? That dilemma must have crossed the minds of Mark and Stacey Egide last March, after spending seven years out of the natural beauty business. A business they knew very well and to which they had devoted their energy and drive for innovation. It was then when Stacey asked Mark, "What do you think about starting another company?" The passion seed was planted again, and the result is the blossoming of Andalou Naturals, a revolutionary line of skin, hair and body care products.
Yet, as it is the case with every good passion story, it all began years ago. Mark, who has been in the industry for 32 years, started his path at Carme International, manufacturers of brands such as Carme and Millcreek. When the company was sold in 1989, he saw it as the perfect opportunity for launching a business of his own and started the Beauty Without Cruelty line for the natural products market.
One success story was followed by another: Just months later, Stacey joined Mark and together they created the San Francisco Soap brand of bath and body products, which went on to become the second largest specialty bath and body brand in the United States, one that produced over one million gift sets every year. That business was sold in the late '90s.
Organically Beautiful
That's when a great idea emerged: If natural product enthusiasts were becoming increasingly passionate about organic foods, why weren't personal care products following that trend? "After six months of research on organic ingredient availability and another six months of product development, we launched the first full line of personal care products with significant levels (at least 70 per cent) of certified organic ingredients, Avalon Organics," recalls Mark.
Their commitment to certified organic continued with the Alba Botanica brand and the launch of the Alba Hawaiian product line, "one of the most successful brand introductions in the natural products history," underlines Stacey.
Avalon was also sold, years passed, and then Stacey asked Mark that crucial question, "What do you think about starting another company?" She told him curiosity struck when she started reading about some research a Swiss company was conducting on plant stem cells, and more specifically, fruit stem cells. "She had also been doing some preliminary research on other key and very unique ingredients for skin care," explains Mark. "After a couple of months reviewing the materials, it was clear fruit stem cell science was, in our opinion, the next big thing in anti-aging skin care products. These are ingredients, and this is a science that really works."
It was time for their new brand, Andalou Naturals, to shine. It now offers 37 different skin, hair and body care products based on fruit stem cell science, as well as other key, unique ingredients such as probiotic, polypeptides and an exclusive bioactive eight-berry complex. All products also have a minimum 70 per cent certified organic content in an aloe vera base, and meet the Whole Foods Market premium standard for ingredients.
Interestingly enough, coming up with a name that can really represent your brand is almost as challenging as developing a great line of products. Yet, as with everything Mark and Stacey do, that name came to them in a very natural and organic way. "The word Andalou has a rich, ancient history, with connotations of emergence, as a 'path of light,'" explains Stacey. It is also the French spelling for Andalusia, a region in southern Spain, "a geographic and cultural getaway between Europe and Africa, bridged between the Atlantic Ocean and the Mediterranean Sea."
Love Your Farmer
Once you have great products and a fine name, it's always good to look outside your bubble and care about others. As Stacey puts it, "we value knowing where our ingredients come from and the farmers who grow them." Andalou has a commitment to sustainability by promoting socially responsible trade and commerce, and is also devoted to helping communities through several well-respected organizations. Among them, Women's Initiative for Self Employment, The Breast Cancer Fund, GLIDE (against marginalization and poverty) and the Rainforest Action Network.
In order to succeed, you also need a great team. That's why Mark and Stacey decided to "get the old band together" and gather some of the people who worked with them in the past, as well as reaching out to a few others who had been on their radar for quite some time.
The result of combining all those key ingredients is already evident: Andalou Naturals products are being successfully distributed nationally in the U.S. by Whole Foods Market and hundreds of other retailers, both in Canada and the U.S. Meanwhile, consumers are really excited about fruit stem cell science and its skin care benefits, such as awakening dormant cells to behave like younger, healthy cells, repairing cellular damage caused by UV radiation, oxidative and environmental stress, and protecting the longevity of skin and follicle stem cells for continuous regeneration at the cellular level.
"We have been in overdrive for a year, and are so pleased that our excitement is being shared across North America," note Stacey and Mark. Which proves the point that being away from what you love can only be temporary, and that passion and innovation are key ingredients to any successful recipe.