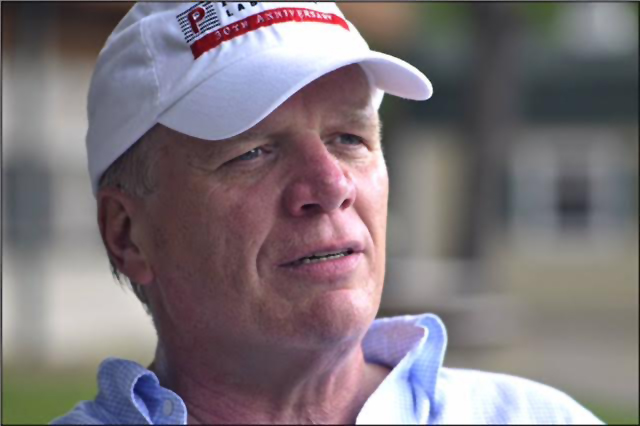 Pharmachem mourns the loss of a great entrepreneur, leader and philanthropist
David Holmes, founder and president of Pharmachem Laboratories Inc., passed away on Monday, November 30 at his home. Throughout his life, the New Jersey native was loved deeply by his business partners, friends and family for his incredibly caring and giving spirit.
In 1979, Holmes established Pharmachem with the purchase of Stanley Blackman Laboratories, a leading supplier of natural and nutritional ingredients. As the emerging market expanded, so did the company—since its formation, it has evolved into a key force among ingredients developers and suppliers.
Today, Pharmachem is comprised of 13 processing and manufacturing facilities in North America, each of which is a major leader in its own field. Together, they specialize in the production and supply of custom and branded nutritional ingredients, as well as process services.
Not only have Holmes's entrepreneurial achievements left a tremendous impact on the natural ingredients world: his legacy also lives on through his immense passion for humanitarian work.
He was an especially avid supporter of Vitamin Angels, a charitable organization based in Santa Barbara, California. The charity, founded by Howard Schiffer in 1994, helps at-risk populations in need—specifically, pregnant women, new mothers, and children under five—to gain access to lifesaving and life-changing vitamins and minerals.
"Dave Holmes donated generously to Vitamin Angels for many years," recalls Schiffer. "I remember when I first told Dave about Vitamin Angels at a Pharmachem industry reception, he didn't hesitate and said 'Whatever you need, just call me.'"
Schiffer notes that Holmes's commitment to the charity was lifelong, beginning with a generous donation of multivitamins to its project in Tibet.
"When I told Dave about Dr. Nancy Harris, a friend of ours who had found [Tibetan] children to be incredibly vitamin deficient, Pharmachem immediately jumped on board and began supplying two to three million children's multiples every month," says Schiffer. In 2010, Pharmachem came to be Vitamin Angels' first $1 million donor, pledging an ongoing yearly donation with a five-year commitment.
Holmes was also a devoted supporter of Eva's Village, a New Jersey-based social service organization with a mission to feed the hungry, shelter the homeless, treat the addicted and provide free medical and dental care to the poor. As of 2012, Pharmachem was the first Gold sponsor for the local charity's Fund-A-Meal program, which allows corporate teams to sponsor and serve meals to those in need.
"[Dave] was always a class act, a real stand up guy," adds Schiffer. "He called me a few weeks ago and before he hung up he said, 'Just remember Howard, if you ever need anything, help is on the other end of this line.' We will all really miss him."
Holmes is survived by his children, David Addison and Christina Marie; his wife, Catharine; and his siblings, Katherine, Christine, and Paul. He was a great man and is missed terribly by those who had the privilege of knowing him.
BY CORRINA MOSCA