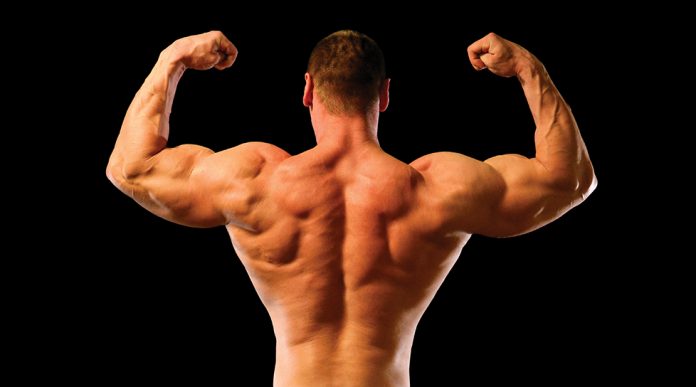 Now with an office in Canada, MusclePharm offers premium sports supplements for athletes and workout enthusiasts
By Emma Nicholson
When searching for an effective sports supplement to enhance athletic performance, who better to trust than an experienced athlete? Creating products backed by industry experts is the premise behind leading sports supplement company, MusclePharm. Living the MusclePharm lifestyle, members of the company use the products daily and train at the company's testing facility, dedicated to creating the leading advanced sports supplement.
Starting blocks
During his years playing for the Indianapolis Colts and Miami Dolphins, Brad Pyatt witnessed colleagues suffering injuries after taking ineffective performance-enhancing supplements. Frustrated by supplement advertisements' empty promises, the National Football League (NFL) star was inspired to develop his own line, and he created MusclePharm in 2008.
International draft
This April, MusclePharm opened its first Canadian office. MusclePharm Canada is a division of MusclePharm, headed by president and chief executive officer (CEO) Renzo Passaretti. With 15 years' experience as CEO and president of American Nutrition, and an athletic background as a former Edmonton Eskimos player, Passaretti shares Pyatt's expertise in the industry.
MusclePharm has been available in Canada for a few years, and currently, 14 of the company's products are sold in Canada. "We sell all [MusclePharm products] except for the Shred Matrix right now. We're trying to get a response back from Health Canada," says Passaretti.
Although the Natural Health Product Directorate approved Shred Matrix in the form of submission numbers, the product was rejected due to its formula. "The [Canadian] government has changed their minds three or four times about putting synephrine and caffeine together," Passaretti says.
Currently, products containing synephrine and caffeine combinations are not permitted to be sold by distributors in Canada. However, Passaretti points out that the FDA has approved Shred Matrix in the U.S., and that consumers are legally able to bring three months' servings of the product into Canada. The issue, he says, is that "Health Canada will not approve it for sale within Canada, even though consumers can buy it on the Internet and have it shipped in, or bring it in across the border—it's permitted. American distributors are allowed to sell into Canada via the Internet even though Canadian distributors are not."
Performance training
MusclePharm products are analyzed both on the field and in the lab. Elite athletes test the effectiveness of the products through intense training at the 35,000-square-foot MP Sports Science Center in Colorado. The state-of-the-art facility includes a 20-foot MMA (mixed martial arts) cage, Omega Wave® performance optimization technology, physical therapy machines and a HydroWorx® pool with an underwater treadmill.
The rigorous product formulation process has created a successful line of supplements, the core of which is made up of creatine monohydrate and glutamine. "Creatine is used to help build muscle, and glutamine is used to help recovery," explains Passaretti.
Creatine is a component of the company's most popular product, Assault. Available in six flavours, the pre-workout supplement is designed to fight fatigue while boosting athletic performance, building and feeding muscle, and increasing intensity.
This year, the United States Sports Academy conducted a clinical study to determine the effect of Assault on recreationally trained male athletes. The study, published in Nutrition and Metabolism, found that taking the pre-workout supplement 20 minutes before exercise significantly improved athlete muscular endurance and choice reaction time, as well as perceived alertness, energy and focus.
Support for MusclePharm products comes not only from clinical trials; it also comes from professional athletes themselves. NFL quarterback Michael Vick is a recent addition to the MusclePharm Team of sponsored top athletes that includes MMA's Rashad Evans, fitness model Chady Dunmore, Major League Baseball rookie Bryce Harper and NFL wide-receiver Chad Ochocino. With the expansion into Canada, "[MusclePharm is] looking at a lot of NHL players for athlete appearances," says Passaretti.
The company will also take advantage of Canada's growing passion for MMA. The Ultimate Fighting Championship (UFC) has named MusclePharm as its official nutritional supplement supplier in both the U.S. and Canada.
"When you watch the fights, you'll see the [MusclePharm] logo on either the octagon or on the athletes' shorts," says Passaretti. The brand will also be featured in UFC television programming and digital platforms.
Even though an impressive list of professional athletes backs MusclePharm, supporters don't require a contract from the big leagues. "Whether you're doing aerobics or yoga or cross-fit or hockey, everyone is looking for an added advantage," says Passaretti of the company's 17-35-year-old target market.
Going for the gold
With stringent product formulation and top name supporters, it's no surprise that MusclePharm has earned recognition for its products.
In 2011, Bodybuilding.com awarded MusclePharm the Breakout Brand of the Year, the New Supplement of the Year for Assault and the Packaging of the Year award.
In the same year, supplement website Stack3d.com named MusclePharm the number one supplement brand in the industry.
Just as athletes take the process of getting ready for an event seriously, MusclePharm has taken time to prepare its recipe for success. A combination of informed industry experts, clinically backed trials, performance-tested results and award-winning and athlete-approved products has created a line used by the product makers and athletes alike. MusclePharm's premium products are a welcome addition to the growing Canadian market.