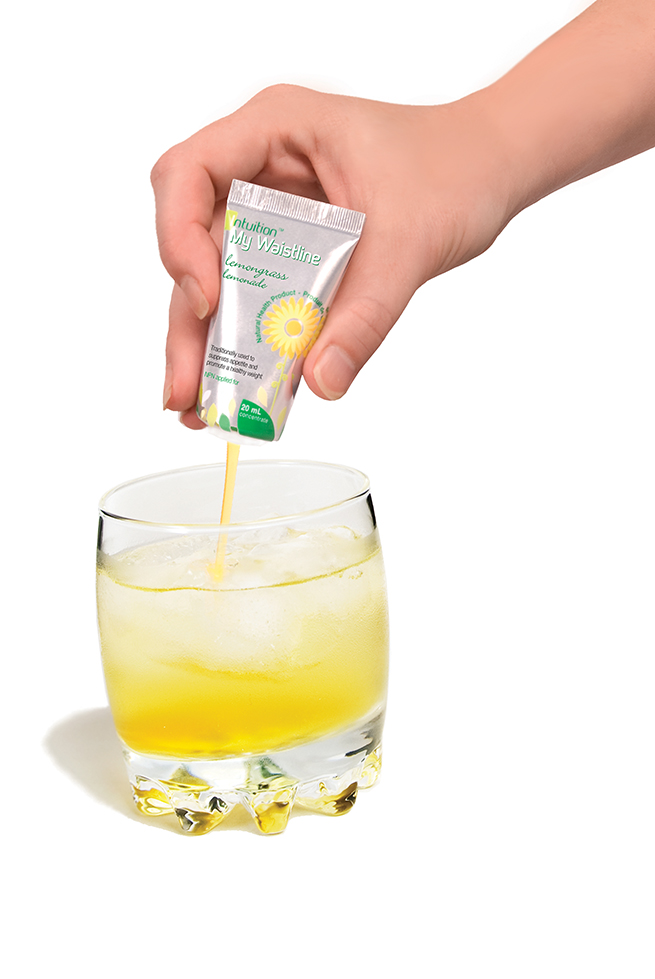 By Ron Garant
Specializing in the packaging of food products in tubes, Monfitello is the food division and sister company of Montebello Packaging, a leading supplier of aluminum and laminate tubes for the pharmaceutical, industrial, and cosmetic industry. The establishment of Monfitello makes it the first and only Canadian manufacturer of food and beverage products in tubes. In addition, Monfitello is the founder and Canadian distributor of Intuition™ add-to-water herbal drink concentrates.
Relatively new to the North American market, tube-packaged food has been popular in Europe, South America and Asia since the 1920s and can be used for numerous food products from condiments such as ketchup, mustard and mayonnaise, to pastes, chocolate and even beverages. Tubes provide convenient and reseal-able packages that retain the product's flavour by keeping the air out, and are easy to store. You can forget about can openers and difficult jars – no muss, no fuss, you just squeeze out what you need and replace the cap to re-close. Plus, they're lightweight and shatterproof, and since they're made of 99.8% pure aluminum, they're easy and efficient to recycle.
Today's busy lifestyle and environmental concerns create the perfect opportunity for Monfitello to introduce this type of packaging and they are actively seeking opportunities to partner with brand owners and retailers to develop new products as well as refresh some classics.
Perfect for outdoor activities such as hiking, camping, picnics, etc., they are also great for travelling – the 100ml clear laminate tubes meet most airline carry-on restrictions for liquid products and are already retailing at international duty-free shops, including Montreal, Ottawa, Halifax and Winnipeg.
The possibilities for foods in tubes are endless: Imagine if you will – butter, cheese, pet food, condiments, cooking oil, honey, natural health foods, fruit toppings, beverages and more. Speaking of beverages:
Intuition
Identifying today's women on-the-go, Intuition was created as an add-to-water mix that offers a variety of health benefits without having to swallow supplements. Utilizing their convenient tubes, it's easy to dissolve, easily absorbed into the body and can be mixed with hot, cold or sparkling water. Monfitello teamed up with Natures Formulae Health Products to source herbal ingredients and develop Intuition drink concentrates. Monfitello also partnered with professional mixologists, The Martini Club International Inc. to ensure delicious flavours. "Working together with Natures Formulae and The Martini Club, we've successfully created the perfect balance of delicious herbal, healthy blends that taste great," Betty Pilon, president of Monfitello says.
There are currently two mixes available, My Vitality and My Waistline:
My Vitality is a sweet and spicy wild strawberry flavoured caffeine-free concentrate that contains red clover, Korean Ginesing, Siberian ginesing, fo-ti-tien, ginkgo biloba, California poppy, licorice root, Oregon grape, burdock root, Jamaican sarsaparilla, Echinacea and cayenne, to provide balanced energy levels and promote physical and mental vitality. It's low in calories (36), gluten-free with no sugar added.
My Waistline offers a tangy lemongrass lemonade flavour that includes appetite suppressing and body cleansing herbs. It's designed to stimulate one's metabolism and facilitate the way the body processes food. Ingredients include St. John's Wort, Hawthorn berries, plantain leaf, yerbe maté, bladderwrack seaweed, parsley root, dandelion root, guarana seed, fennel seed, cascara bark, hibiscus, papaya leaf, oat tops, black seed, passionflower, cornsilk, valerian root, blue flag root and gymnema. It contains 33 calories per tube.
Both mixes are available for purchase in 3-tube packs for $5.99 or 14-tube packs for $24.99 CAD, and additional flavours are planned to be introduced. They are available in health stores across Canada and online at www.drinkintuition.com.
Natures Formulae Health Products, of Kelowna B.C., is a progressive Canadian developer and manufacturer of herbal health products, and was founded in 1975 by Barbra Johnston, who holds a Bachelor of Science degree from Brigham-Young University. They produce over 5,000 herbal-based products and provide a large inventory of herbal ingredients.
The Martini Club is based in Toronto and specializes in custom drink design, mixology training programs and specialty bar service. Mixtress Michelle Hunt is Intuition's "Flavour Maker," and takes pleasure in combining a wide range of tastes, using fresh herbs and spices in unexpected ways. Interestingly enough, in addition to developing Intuition's formulations, The Martini Club developed easy-to-make Intuition cocktail recipes, including The Skinny Collins (gin, lemonade and My Waistline) and The Vitality Daquiri (spiced rum, sour mix and My Vitality). Talk about a healthy happy hour!