Living Well Integrative Health Center
Collaboration On The East Coast
Doctors Theresa Jahn, ND and Rochelle Wilcox, ND were classmates and graduated from the Canadian College of Naturopathic Medicine in 2010. Returning to their roots, they relocated to the East Coast upon graduation, initially practicing in two different clinics within the city of Halifax. Both having an interest in creating more awareness and continuing education opportunities in Atlantic Canada, in 2011 and 2012 they co-chaired the Nova Scotia Naturopathic Conference. Working together, they were able to further develop the conference to attract a growing number of NDs from Atlantic Canada as well as Ontario, making this appealing for increased company sponsorship. This has helped to foster greater awareness, collaboration and communication within the Atlantic provinces for Naturopathic Doctors. During this time, Dr. Jahn and Dr. Wilcox developed a great working relationship and were exploring opportunities to be able to practice together.The Living Well Integrative Health Centre opened in September 2012 as a brand new initiative founded by Dr. Maria Patriquin MD, CCFP. The Centre is a two-story house that has been converted into commercial real estate. With a bright, peaceful and welcoming feel, the centre has hardwood floors, along with original artwork decorating it's walls. It has 7 treatment rooms, one of which is large enough to host small group workshops and currently Dr. Patriquin MD is facilitating a Mindfulness Based Stress Reduction group.
Mattia Bianucci Trainer: TRAIL RUNNING Coaching Alessandria – PERSONAL Fitness TRAINER Novi Ligure masteron bodybuilding download free pdf user manual for hoist fitness plate loaded pull down rpl-5201-a exercise equipment for home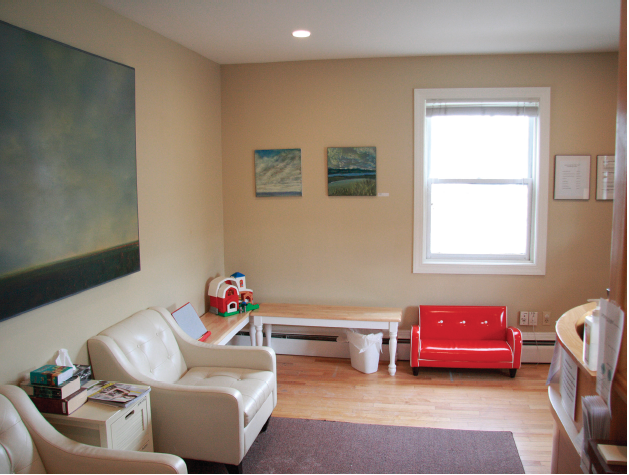 The opportunity to join this centre coincided with Drs. Jahn and Wilcox's desire to work together within an exciting and collaborative environment. Alongside Drs. Jahn, Wilcox and Patriquin, the Centre also hosts a Registered Clinical Psychologist, a Clinical Social Worker, and a Physiotherapist. To the best of our knowledge, this is currently the only centre in Atlantic Canada that includes both Naturopathic and Medical Doctors. The practitioners at Living Well all maintain their own independent practices, while having an enhanced opportunity for collaboration and interdisciplinary learning.
Drs. Jahn and Wilcox make an effort to meet other practitioners within the community to create better working relationships and really feel further improvements in this domain would create a more optimal experience for patients and practitioners alike. When asked if they have any messages for other practitioners, they reply: "In our experience, reaching out to other practitioners to collaborate with them and to encourage patients to communicate with their healthcare providers has increased efficiency and improved care."
Doctors Jahn and Wilcox have different clinical interests. Dr. Jahn's primarily focuses on women's health, weight loss, athletes, and mental health.
While Dr. Wilcox has an interest in chronic disease management. Addressing stress reduction is a large component of both their practices, and they have facilitated many workshops on this topic.
Drs. Jahn and Wilcox have their own dispensary, carrying products by reputable companies such as Ascenta, NFH, Thorne, Cytomatrix, Heel, Mediherb, Douglas Labs, Metagenics, Vibrant Health, and Genestra. They also carry tinctures and ointments by St. Francis Herb Farm. They use labs such as: Rocky Mountain Analytical, Labrix, and Genova and bioimpedance analysis for the appropriate patient populations.
A challenge of being an independent practitioner within a collaborative setting, has been determining an appropriate marketing strategy. They market themselves individually as well as collectively. The Centre maintains a website, and each practitioner also has their own. They have found, when working as a team, it is essential to assess the type of marketing vehicle, the target audience and how best to convey integrative healthcare. They have participated in Women's Health Expos, have been featured in local newspapers, use print advertising and continue to give talks within the community. Drs Jahn and Wilcox are currently partnering with the Psychologist Harpreet Aulakh at Living Well, offering presentations to bring awareness to collaborative care at schools within the surrounding area.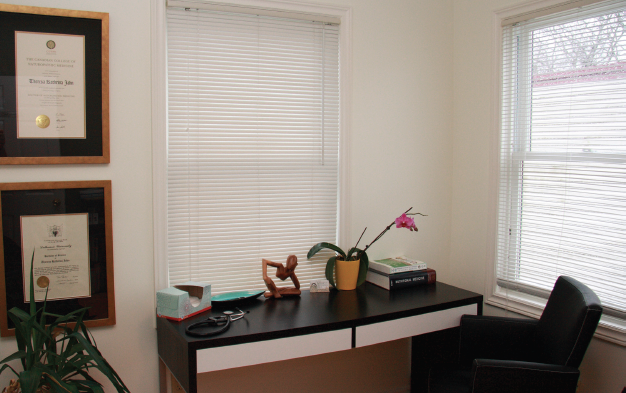 Drs. Jahn and Wilcox feel there is an increasing public awareness and interest in the Naturopathic profession, noting significant growth within the membership of the Nova Scotia Association of Naturopathic .Doctors within the last few years. Both doctors find this exciting as this will help to create further awareness and increased opportunities for Naturopathic Doctors on the East Coast.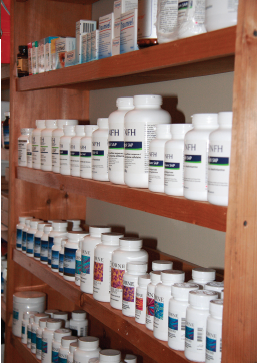 In terms of future directions, Dr. Wilcox is currently pursuing continuing education in Biological Medicine and envisions that it will have a greater role within her practice. As Dr. Jahn's uses a Functional Medicine approach in her practice and her continuing education focuses on this she would like to offer lifestyle based wellness programs in the future. We wish these wonderful practitioners continued success.
Living Well Integrative Health Center 
2176 Windsor Street, Halifax, NS
Phone: (902)-406-1500
Website: http://www.livingwellihc.ca
Maria Patriquin MD, CCFP Clinic Owner
Harpreet Aulakh Reg. Psych
Jennifer van Kessel MSW, RSW
Theresa Jahn BSc ND
Rochelle Wilcox BA ND
Robin Stamm MPT
Jane White, Administrative Staff
Susan MacLean, Administrative Staff