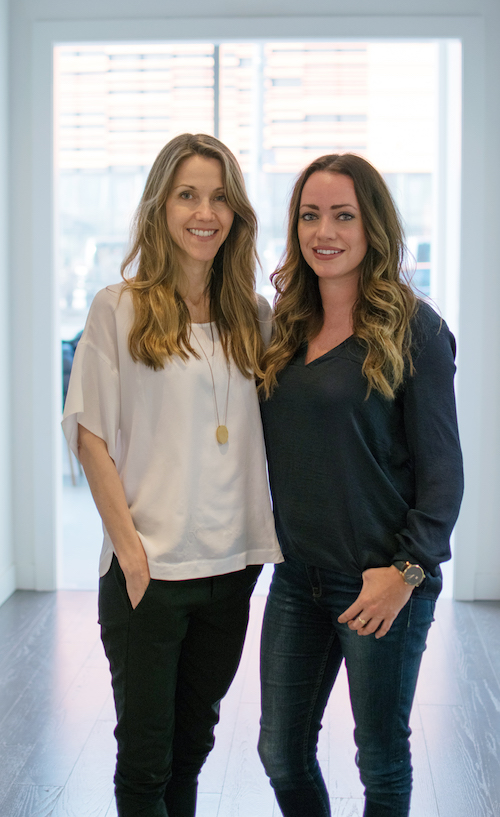 Through its holistic outlook on healing, Lemon Water Wellness provides its patients with a newfound zest for life.
BY CORRINA MOSCA
PHOTOGRAPHY BY CHESTER AVILA
With its high ceilings, soft white walls, and soothing atmosphere, the serene interior of Lemon Water Wellness feels more akin to a high-end spa than it does a doctor's office. While traditional clinics tend to operate with a detached, sterile air, this centre offers its patients a sense of relaxation that is essential to holistic healing.
Located in Downtown Toronto, Lemon Water is anything but ordinary—a sentiment that is echoed in its operations.
"Not only are we a multi-disciplinary clinic with incredibly talented therapists, but we also operate a general store—a one-stop shop for all-natural, clean, organic, and locally-sourced merchandise," says Keira Seddon, the clinic's co-founder and director.
"Our motto is 'Live Your Life Well,' and that is exactly what we are helping our patients to achieve on a daily basis."
By catering to each facet of their patients' lives, Lemon Water Wellness has established itself as a unique retreat from the urban chaos of its locale. With its modern approach to natural healing, highly skilled staff and unique space, its quick rise to success is no surprise.
A FRESH PERSPECTIVE
Walking into the clinic, one is instantly struck by how welcoming the space is. Surrounded by large windows, Lemon Water looks out onto the scenic streets of the city's Distillery District, an area known for its laidback, warm air. As such, it was only natural for Seddon and her co-founder, Dr. Selene Wilkinson, ND, to open a centre that reflected this tranquil energy.
"The Distillery District is one of the most historic, charming and picturesque areas in Toronto," says Seddon. "We wanted our clients and patients to experience this beauty during their time with us. It really helps them to unwind."
However, it's not just the clinic's atmosphere that keeps clients coming back for more: the 1700 square-foot space is fully equipped to satisfy all of its patients' needs. With five private treatment rooms, a beautiful Vitamin IV Therapy Lounge, and, of course, the storefront, Lemon Water Wellness has something for everyone.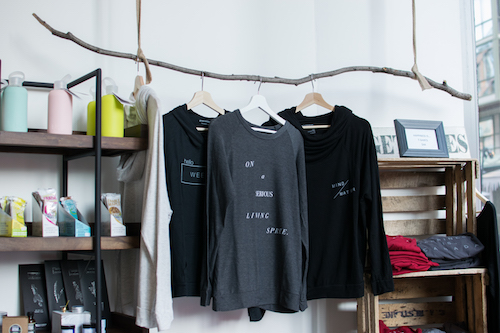 SWEETER SERVICE
Currently, the Lemon Water clinic offers consultations in naturopathic medicine, reg- istered massage therapy, vitamin IV therapy, osteopathic therapy, chiropractic treatments, physiotherapy, acupuncture, psychotherapy, holistic nutrition, wellness coaching, reiki, yoga, and meditation.
"Our naturopathic services, customized vitamin IV therapy and registered massage therapy are our most popular appointments," says Seddon. "Personally, I'm a huge fan of the vitamin IV therapy. I find that it helps with my energy levels and immune support. Many people could benefit from it."
Meanwhile, the centre's general store features a selection of natural items handpicked by Seddon and Dr. Wilkinson, including clothing, makeup and accessories, skincare products, cleaning solutions and supplements. Brands sold in the store include bkr, Seroyal's Genestra line, MediHerb, goodhYOUman, Aspen Clean, and The Good Bar.
"The clinic-meets-store arrangement allows our patients to access superior health care and a curated selection of natural products at the same time," says Dr. Wilkinson. In this way, Lemon Water takes the holistic approach to naturopathy one step further—here, patients can focus on improving all aspects of their lives, from the products they use to the way in which they approach various health issues.
This highly integrative approach comes as no surprise from Seddon and Dr. Wilkinson, who have each benefitted from embracing a holistic outlook on life. For Dr. Wilkinson, who has been practicing naturopathy for over nine years, this stems from her experience as a patient of naturopathic medicine.
"I initially became a naturopath because I was suffering from my own health issues," she explains. "I went to see a naturopathic doctor, and it helped me tremendously. I found the holistic and root cause methods really resonated with me, and I wanted to help others experience this form of healing."
Conversely, Seddon's philosophy comes from a years-long career in the health and wellness industry.
"After working in the pharmaceutical, healthcare, fitness, and beauty industries, I was inspired to amalgamate everything I had learned into one practice," she says. "This is fully realized in our beautiful holistic wellness centre, where our patients know they can achieve their health and wellness goals."
THE TIME IS RIPE
Armed with attitudes like these, the dynamic duo—who met during their time at another busy health clinic—were poised for massive growth from the start. However, neither of them expected the business to take off the way that it did.
At first, the clinic's team consisted of Seddon as clinic director, Dr. Wilkinson as the sole naturopath, a physiotherapist, a massage therapist and a chiropractor. Less than a year after opening, Lemon Water's staff has tripled.
"We had to grow a lot to meet the demand of our patients," notes Dr. Wilkinson. "After less than a year in business, our team now includes two naturopaths, two osteopathic manual practitioners, three registered massage therapists, a chiropractor, two physiotherapists, a psychotherapist, a holistic nutritionist, yoga instructors, a wellness coach and reiki practitioner."
Seddon notes that in the upcoming year, the pair hopes to maintain this expansion. "There are still a few services we would like to add to the clinic. In 2017, we will continue our search for only the best practitioners so we can pass that level of care on to our patients," she says. "We are very particular when we select our team members, and I truly believe we have some of the most talented, genuine and kind people working with us."
This talent, kindness and scrupulousness are reflected in the clinic's commitment to its community. Whether they are patients or not, Seddon and Dr. Wilkinson strive to educate and improve the lives of each individual that walks through their doors. Every month, the pair holds free community talks, educating the general public about various issues—and the practice of naturopathy itself.
"A large issue that naturopaths face is a public lack of understanding of our full scope of practice," says Dr. Wilkinson. "When people are informed about the immense schooling, medical knowledge, and training it takes to become a naturopath, they have a much greater appreciation and understanding for our holistic approach. They realize that we can help enrich and create health and balance in their lives."
The pair also works to educate the public—and create meaningful connections with clients—through their social media channels. This is especially prevalent on Lemon Water's Instagram page, which features posts on health advice, inspiring thoughts, recipes and product information.
"We like to have fun with our social media and connect with the community around us," notes Seddon. "Our Instagram account is an honest, dynamic mix of images from our venture as new business owners. We also provide value to our followers through useful health tips and uplifting content."
Overall, the pair's goal is to assist their patients in making informed, well-rounded decisions about their own healthcare.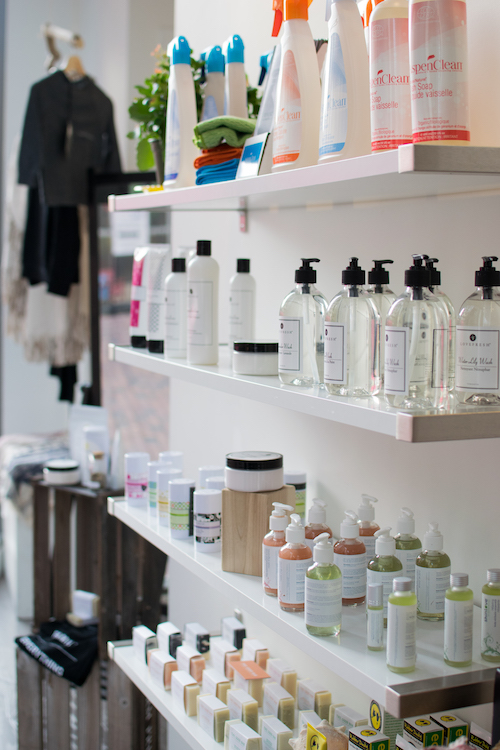 IT'S NO LEMON
Although it is still in its infancy, this business has all the refinement of a seasoned industry veteran. With its foundation resting firmly in a passion for holistic patient care and a deep understanding of the modern consumer, this clinic has set itself up for success.
One thing's for certain: the future of Lemon Water Wellness is sure to be sweet.