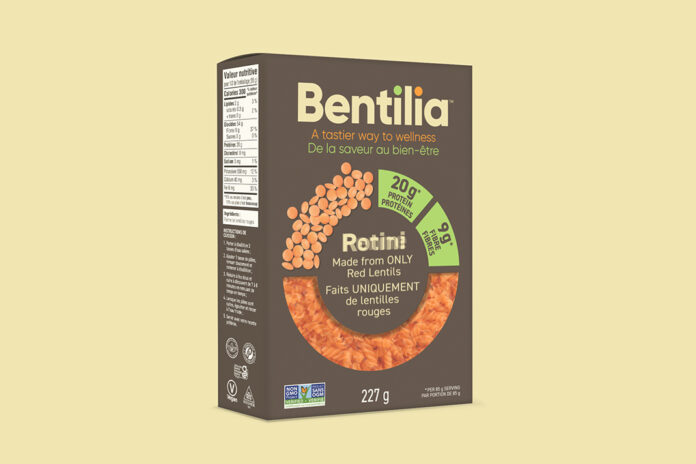 Global Food Ingredients Limited is pleased to announce that it has entered into agreements with two Master Direct Sellers. In the United States, the company's Bentilia product brand is expected to significantly increase usage of its innovative line of wholesome, healthy red lentil pasta in the Tri-State and Chicago areas.
Beginning in mid-February, Bentilia's partnership with Rainforest Distribution will give the brand access to potentially thousands of new distribution locations in the Northeast and Mid-Atlantic regions, while its partnership with Goldmine Distribution is expected to expand in the U.S., Chicago area and further afield in Illinois.
"Having a strong DSD partner in the highly competitive urban areas of the country is critical to improving marketing effectiveness and in-store visibility when expanding new brands," commented Prashant Jairaj, Vice President, Plant-Based Consumer Products, GFI. "Through Rainforest and Goldmine, we have established a strategic partnership with two well-respected direct sellers in key high-density geographies that we believe will help accelerate our growth in these markets and drive growth in our portfolio. speed and revenue."
In addition to its DSD partnerships, the Bentilia brand continues to see growing momentum through the Company's warehouse distribution partnership with KeHE, with several key regional chains such as Woodman's and the Healthy Edge Group now carrying the brand in addition to several hundred independent doors.
Bentilia is also one of the few brands to be part of KeHE's Growth Solutions presentation that recommends the product into retailer shelf sets nationally and will be part of KeHE's 2023 Summer Show from February 6th Bentilia offers a range of premium pasta, including three red lentil-based varieties and a superfood option, Bentilia10, a macaroni made from red lentil flour and 10 other natural ingredients, resulting in a pasta containing 21 key A unique blend of nutrients ideal for a healthy lifestyle. Gluten-free, nutrient-dense, Bentilia is low in sodium and saturated fat while providing naturally high levels of fiber (9 grams per serving) and protein (20 grams per serving), all made from 100% locally sourced lentils.