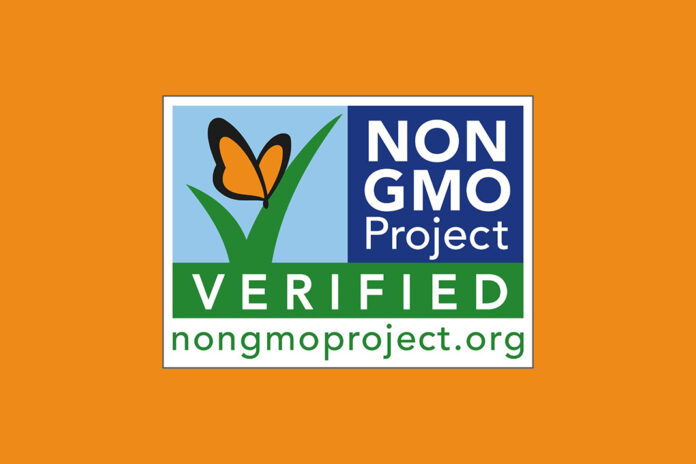 The global personal healthcare market is expected to reach nearly $7 trillion by 2025—an increase of 25% since 2022. Most US consumers are concerned about the safety and product quality of dietary supplements (96%) and personal care cosmetics (95%).
However, buyers of natural products may not discover new GMO ingredients in personal care products. To address consumer concerns and support the future of the non-GMO health industry, The Non-GMO Project announces a new partnership with the United Natural Products Alliance (UNPA) and hosts a live industry seminar, "Coming Clean: Your Guide to Hidden 2 "In the Health Aisle" on April 15 at 12:00 PM PST as part of a larger campaign to raise awareness of GMOs in personal care products.
"We're looking at the biotech footprint of vitamins, dietary supplements, soaps, creams, and more," says Megan Westgate, executive director of the Non-GMO Project. "Non-GMO is more than food – it's a way of life.
It's not just about what goes into your body, it's what's in it. Look for butterflies in nutrition and health." The time is ticking for these kinds of conversations: consumer spending on personal well-being is rebounding in the wake of the Covid-19 pandemic, with the proven vitamins and supplements market growing by more than 9% to $819 million, while consumer Growth continues for personal care and hygiene products such as shampoos, soaps, masks and scrubs, and sleep wellness products. However, awareness of product ingredients among retailers and consumers remains low, while their health concerns are high.
"Today, we all need to learn a new language—the language of synthetic biology—to make informed decisions when choosing dietary supplements and personal care products," said UNPA President Loren Israelsen. "The emergence of new GMOs has prompted UNPA to strengthen its partnership with the Non-GMO Project and to highlight these emerging technologies, which are of particular interest to healthy consumers desiring a non-GMO home and non-GMO body."
"For those who value the right to choose non-GMO healthy products," Israelson said, "now is the time to learn and to act. In partnership with the Non-GMO Project, we will provide much-needed tools and information to address this challenge."
Consumer demand for healthy products that are Non-GMO Project Verified is increasing. The program resulted in a 360% increase in sales of proven personal care/feminine care products, a 129% increase in sales of proven OTC internal medicines, and a 327% increase in sales of proven sunscreens and insect repellents %.
Register for the webinar "The Coming Clean: A Guide to Hidden GMOs in the Health Aisle" on February 15 at 12:00 PM PST. Learn how to identify and avoid hidden GMOs in daily personal care products, and how to take action to support the non-GMO health and wellness industry.