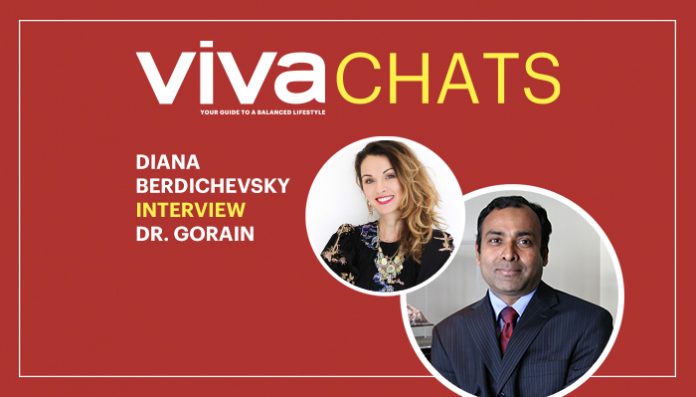 It is well known that deep-breathing exercises increase our body's oxygen intake and bring vital life-force into our body. About 90% of our body's metabolic energy comes from breathing, yet we pay most of our attention to food for providing energy.
Our breathing needs the utmost attention if we want to maximize our life-force. It is important to note that we breathe all day—unconsciously most of the time—to be alive, but most people use only 10% of their breath capacity.
Yogis realized the importance of breath over thousands of years ago and developed various deep-breathing techniques known as pranayama to take full advantage of our breathing capacity to bring in life-force for optimum health, wellbeing and deep spiritual practices. Yogi Ramacharaka, in his classic book Science of Breath, has explained the importance of rhythmic breathing in increasing the amount of prana in our system.
Prana is the vital life force that pervades everything throughout the universe. Although we absorb prana mainly through breathing air containing oxygen, prana is considered a separate, mysterious force. Yogi Ramacharaka explains that prana is in higher proportions in fresh atmospheric air, where it is easier for us to absorb.
Yogis use certain forms of breathing exercises to control prana intake for optimum vitality and health. Yogis are very particular not to breathe through the mouth, as this is unnatural. Nostril breathing allows a natural refining process of the air before it reaches the organs. "Man should no more breathe through his mouth than he would attempt to take food through his nose."–Yogi Ramacharaka. The word "pranayama" means "control of the prana."
Deep-breathing exercises provide an internal massage of the liver, stomach, and other internal organs. There are many breathing practices that yogis use, but here we will discuss only a basic one.
The first one is the "complete yogic breath." Due to improper living, many people breathe too shallow, filling only the upper part of their lungs, and this eventually leads to breathing through the mouth, which wastes our vital energy while providing the least benefit.
The complete breath involves the following:
1. Close your right nostril with your right thumb, inhale through your left nostril to slowly fill the lower lobes of the lungs first, then the middle, then the upper lobes. This inhalation could be carried out with a mental count of six, with two counts for each section of the lungs.
2. Retain the breath for a count of three and then close your left nostril with the little finger of your right hand, and then immediately release your right thumb to exhale completely from the right nostril, slowly and steadily, with a count of six.
3) Once the exhalation is complete, start inhaling from the same right nostril slowly to a count of six.
4) Once the inhale is complete, use your thumb to close the right nostril and then exhale completely through the left nostril.
Once the exhale through the left nostril is complete, this completes one full round of rhythmic breathing.
5) Repeat the above full cycle for three to seven times. Between each cycle, count to three and then resume the cycle.
It is best to do this breathing exercise in a comfortable sitting position or even standing, but the backbone must be erect with the body fully relaxed.
Watch the interview here:

Dr. Barun Gorain has a distinguished career in the minerals industry focused on technology and innovation and has worked extensively across the globe with people from various walks of life. Dr. Gorain has experienced firsthand the unique challenges that global communities face. This enriching interaction over many decades has allowed him to realize that many of the world's challenges could be addressed simply if we were to bring back some basics that make life possible in the first place. This insight has inspired him to immerse himself into the world of health and wellbeing, mainly to share his learnings and to make this world a better place to live. He has recently published the book "Seven Essentials to Transform your Life".  Dr. Gorain lives with his wife and two children in Toronto, Canad