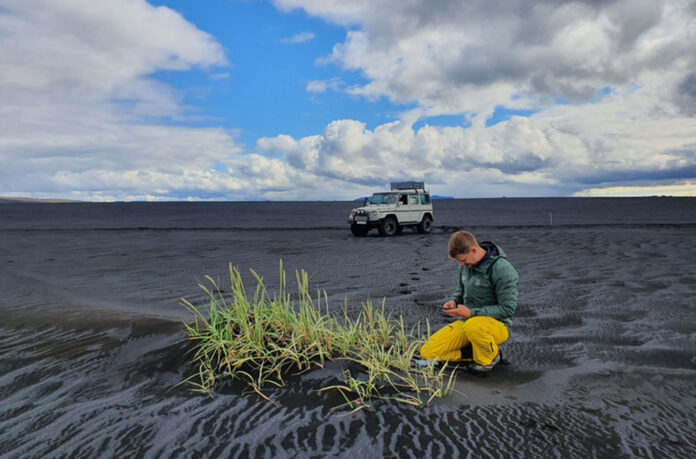 Basecamp Research Raises $20M Series A to Design Protein Products Reflecting the World's Biodiversity.
Basecamp designs protein products that provide R&D teams access to more starting points, allow for discovering previously inaccessible proteins, and test candidates most likely to succeed. Their knowledge graph, BaseData™, is built to comprehend and recreate the collective intelligence of nature, uncovering previously unseen relationships between enzyme and protein classes. This wealth of biological information enables the startup to design "function-first," meaning that the data science team functions independently from sequence similarity, using structure prediction only as a verification mechanism.
"At Basecamp, we know the answers to our greatest challenges can be uncovered in our environment," said Oliver Vince, Co-Founder of Basecamp Research. "Less than one percent of the biochemistries in nature have been discovered–a fraction of that percentage has been fully characterized in the real world. Recent advances in bioinformatics, AI, and data science enable our team to map a world of untapped possibility, and we're just getting started."
Basecamp has built the world's largest protein code database and uses its unique data moat to train a proprietary stack of graph learning algorithms. George Darrah, principal at Systemiq, said, "Scaling the bioeconomy is critical for unlocking efficient, local, and net zero manufacturing of chemicals, materials, foods, and pharmaceuticals. This is a multi-trillion-dollar disruption opportunity. We are excited by the Basecamp team and the mission at the heart of accelerating our transition to net zero and restoring biodiversity."
The London-based company has collected samples from over 40 global expeditions spanning from Antarctica to the Azores. The samples include metagenomic data and over 200 environmental characteristics, including pH and taxonomy. Through Basecamp's unique benefit-sharing model, local partners, called guardians, receive a share of customer royalties. Samples are collected in compliance with the Nagoya Protocol, with the explicit purpose of sustaining local ecosystems.
"The ability to uncover novel biochemistries depends on both data fluency and biological expertise," said Rohit Sharma, partner at True Ventures. "By combining AI, machine learning, and metagenomics, Basecamp's knowledge graph is a comprehensive look into biological relationships that can better our health and our planet. The possibilities for groundbreaking innovation are colossal."
The funding will be used to expand the team, fully validate internal products, and continue building a product portfolio in industries such as pharmaceuticals, nutrition, agriculture, and consumer goods.
Basecamp Research was founded in 2019 and is headquartered in London with partnerships on three continents.