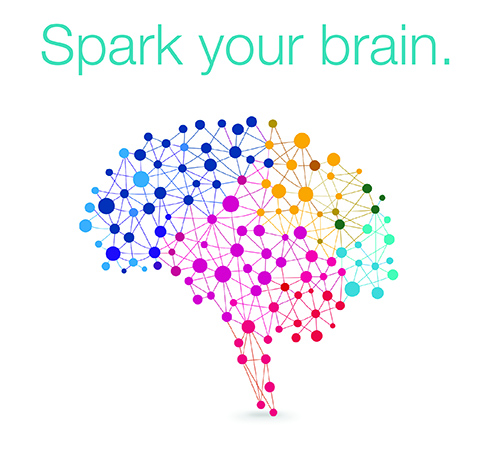 Established in 2003 – Ascenta is a Canadian company headquartered in Dartmouth, Nova Scotia. Under the guidance of founder and current CEO Marc St. Onge, the company has become a leader in Omega 3 products.
Director of Marketing, Geoff Wills says "What really sets us apart is that we are a very values driven company. Our belief in a healthy planet and healthy people drives everything we do."
One example would be their environmental commitment. Wills believes Ascenta was the first natural health products company to join an organization called One Per Cent for the Planet. Through them, Ascenta donates one per cent of all sales to support environmental causes. A lot of companies will wait and make a donation at the end of the year after the books are closed and they've added up their revenue, but, says Wills, is that Ascenta takes take this right off the top – so regardless of performance at any point in time – they've committed to doing it right up front.
Ascenta was one of the presenting sponsors of the David Suzuki Foundation's Blue Dot Tour across the country last fall. They also excited to work with effective groups like Environmental Defense, as well as two great organizations in their own backyard: the Nova Scotia Natures Trust and Ecology Action Centre.
Ascenta's belief in sustainability inspired them to diversify the sourcing of raw materials for their Omega 3s – which have long been their major products. To ensure they don't rely too heavily on one resource or one ocean, they've developed vegetarian sources and explored new material sources such as wild squid, which is a relatively new but very rich Omega 3 source.
Ascenta's commitment to sustainability extends to making sure their packaging is recyclable and their purchasing policies are environmentally responsible. They even work with Bullfrog Power to use renewable energy in their manufacturing facilities. So the healthy planet philosophy permeates everything they do.
They are just as passionate about ingredient purity. Since oceans are not necessarily clean, they developed a program called Pure Check – a third party verified purity and potency program where consumers can go online and enter a lot number from any Ascenta product to pull up a report for what's in the bottle. Every single batch is tested under this pure check program, which is pretty unique in the industry and gives a level of transparency that is second to none.
Being able to trust what's on the label is very relevant right now after the industry was shaken by the adulterated supplements incident in New York State.
What really made Ascenta such a hit with consumers wasn't environmental awareness, it was their ability to make fish oil taste great. "What we have with our NutraSea line of products is a portfolio of products that are really great tasting innovative flavours," says Wills.
This matters immensely, because if something doesn't taste good, people won't take it. Many of us have unpleasant memories of being given cod liver oil as kids – but now, along comes this product that tastes so appealing that people enjoy taking every morning.
Wills boasts, "Our reputation has been really about great tasting liquid fish oils and I say the word liquid because that's really our bread and butter. Nutrasea is available in both liquid and capsule but really what made our reputation is that we can take pure liquid fish oil and make it taste great. There's a reason most Omega 3s come as capsules. You can mask an inferior oil in a capsule that you just swallow. But then, hours later, this fishy burp comes back up because it was kind of low grade oil going down. At Ascenta, we make sure every spoonful is delicious. "
They have developed lines for kids, adults, vegetarians and even a pet line. If you're taking omega 3 yourself and you believe in it for your own health – then why wouldn't you share that with your pets?
But Ascenta's focus right now is the exciting new category of brain health.
As people begin to age they really start to pay attention to brain health – maintaining your memory or maintaining your focus and really trying to live a more vital life as you go into retirement. People live longer now and they want to stay active.
So for the first time, Ascenta really started looking at how nutrition can play a role in brain health. Based on that they developed a complete brain health formula called Ascenta Spark. It does contain omega 3s, but it also has antioxidents, vitamin D and phospholipids which play a major role in enhancing and protecting brain function…and this makes it a complete brain health formula. They're launching the product in conjunction with Marilu Henner – whom readers of a certain age will remember from shows like Taxi and Celebrity Apprentice. But she's also well known as having one of the world's foremost memories. She has is one of about 10 people on earth with a gift called Hyperthymesia – an extremely detailed autobiographical memory. Henner can remember details like what she was wearing or what the weather was like on a particular day twenty years ago. Having written books on accessing and taking care of your memory, she's dedicated to helping people access and take care of their own memories and our brain health. While Ascenta Spark makes no claims about giving you a memory like hers – she's the perfect partner for this project. She's the memory expert and Marc St. Onge is the scientific expert. The two of them got together and really helped develop the formula for this product.
Wills says, "there's really nothing else like Ascenta Spark on the market right now. This is a complete brain health formula. One teaspoon a day will help ensure that you have the healthy brain to live that vital life. We know there are a lot of consumers coming into stores now asking what products they should take as they age – so we're pretty excited about it."
Launching this new product at CHFA West in Vancouver is their major launch for the year. Check it out. And remember the name Ascenda Spark – it may be just the thing to spark all sorts of other great memories you want to hold onto.