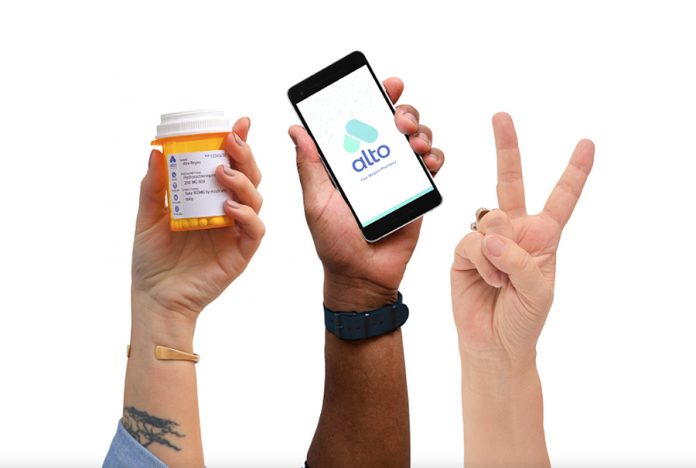 PRNewswire —Alto Pharmacy, a leader in modern pharmacy, today announced it has raised $50 million in Series C funding in a round led by Zola Global and Greenoaks Capital with participation from Jackson Square Ventures, Olive Tree Capital, and others. This funding round will support geographic expansion into new markets across the U.S. and deliver new products for chronic and complex therapeutic areas.
To date, Alto has raised a total of $73 million.
Traditional brick-and-mortar pharmacies, while servicing hundreds of customers a day, haven't seen their businesses as consumer products, and struggle to communicate with doctors, insurance companies and patients via fax, phone and paper. This causes 20 hours of administration a week per doctor, delays in prescriptions, errors in fulfilment and poor adherence rates. Alto has rebuilt the pharmacy infrastructure to align all stakeholders, engage with the patient and ultimately improve health outcomes.
Through a provider platform and pharmacy management software, doctors and insurers spend less time on administration and more time improving health. For patients, Alto provides same-day free delivery, seven days a week for prescriptions, but more importantly, offers cost transparency, personalized in-app and phone support, and faster coordination with doctors and insurance companies to get patients the care they need.
"In the past three years, we've proven that Alto's model works for doctors and patients alike, reducing administration time for physicians while improving drug adherence rates for patients," said Matt Gamache-Asselin, CEO and co-founder of Alto. "Alto can cover the same geography as 400 chain pharmacy locations with one fulfilment centre and same day delivery. This capital will allow Alto to reach more patients across the country and fill additional gaps in today's pharmacy experience."
Alto Pharmacy plans to roll out new delivery locations beyond San Francisco and Southern California and introduce mail-order services for patients outside of major metro areas. Partnerships with doctors and hospitals have been key to Alto's rapid growth, with notable providers like UCSF, Stanford, One Medical and more than 10,000 others have selected Alto.
"Alto's growth is a testament to their focus on improving the patient experience. By reimagining the core pharmacy software, we believe Alto has improved the quality of care and health outcomes for over 50,000 patients in California. We're thrilled to see Alto bring this service to new markets in the coming year," said Neil Shah at Greenoaks Capital.
Alto is also broadening its services for complex and chronic conditions requiring speciality drug therapies, which can often overwhelm new patients with paperwork and drug protocols, typically while in the midst of major life changes. Alto's patient-centred app and support are uniquely positioned to accommodate patients and caregivers for these treatments, with same-day delivery and on-demand pharmacists ready to assist. Alto currently specializes in dermatology, fertility, biologics and HIV and will now deliver to patients in autoimmune (RA), endocrinology (diabetes), and cardio (heart disease).
About Alto Pharmacy
Founded in 2015, Alto is a patient-centric digital pharmacy that improves health outcomes and lowers costs. Alto provides same-day, free delivery, seven days a week for prescriptions, but more importantly, offers cost transparency, personalized in-app and phone support, and real-time coordination with doctors and insurance companies to get patients the care they need. Alto is headquartered in San Francisco with offices in Denver and currently delivers to the Bay Area and Southern California. Learn more at http://www.alto.com