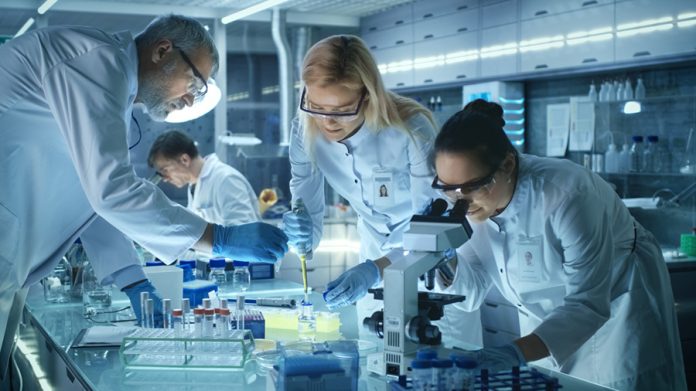 An antidote for post-traumatic stress disorder. A nasal spray for panic attacks. An increase in brain plasticity, described by one successful applicant as the 'Holy Grail' of brain disorder research.
These are just a few of the first 32 exciting projects being funded by the Centre of Addiction and Mental Health's (CAMH) Discovery Fund. It was created in January 2018 through a $100 million gift from an anonymous donor, the largest donation to mental health in Canadian history. Described at the time by CAMH's CEO, Dr. Catherine Zahn as "an injection of wild, wild hope," the Discovery Fund will attract and develop top talent, and nurture the kind of cutting-edge research and innovation that can lead to true breakthroughs in mental health treatment and care.
"This is only the beginning," said Dr. Vicky Stergiopoulos, CAMH's physician-in-chief. "There is such an urgent need for better understanding and treatments for people with mental illness. Through the Discovery Fund, we are focused on discovery and innovation to improve outcomes for those we serve today, as well as future generations, both here in Canada, and around the world."
After each project was rigorously reviewed and evaluated by a team of internal and external experts, seven were granted two-year Seed Funding awards of up to $200,000.
Another 25 applications to the Talent Development fund, created to assist and inspire the next generation of mental health researchers, were also given the green light.
"We were tremendously impressed with the variety of truly innovative projects presented to us," said Dr. Tarek Rajji, deputy physician-in-chief for Research at CAMH. "These are all important studies that could have a powerful impact on mental health in Canada and globally and we're proud to be able to fund them through the Discovery Fund. Being able to fund high-risk/high-reward studies could lead to paradigm shifts in mental health research."