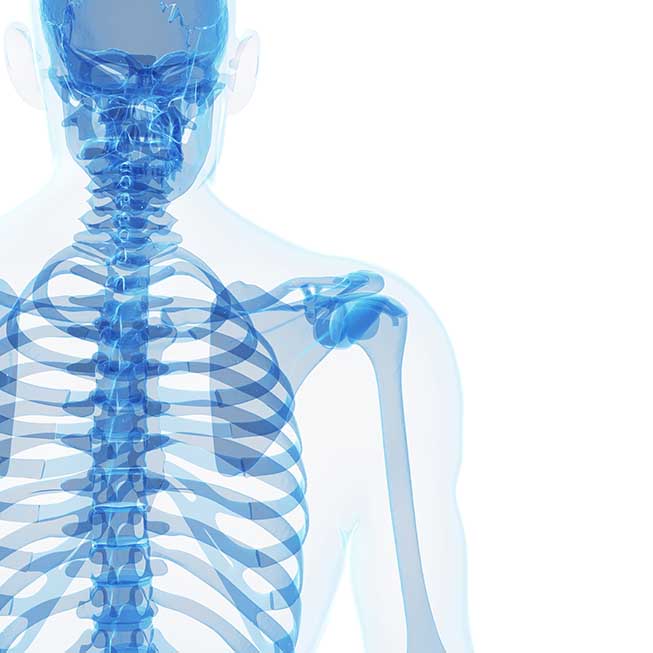 Decode the bone health market with tips and new ingredients for this evolving category.
By Stephanie Rubino, BSc, ND
It is not surprising that bone health supplements have been predominantly directed toward women over 60 years of age, as osteoporosis is estimated to affect 200 million women worldwide, with one in four Canadian women at risk for an osteoporotic fracture, according to Frost & Sullivan.
However, analysts indicate that this demographic is changing, as a higher number of men and younger adults are being diagnosed with osteoporosis or being at a higher risk due to low bone mass. In fact, the International Osteoporosis Foundation states that more than one in eight Canadian men over the age of 50 years will be affected by the disease. Furthermore, bone health of children and adolescents has become a medical concern, as the occurrence of childhood fractures has increased from 35 per cent to 65 per cent over the past four decades, according to a study published in the journal Pediatrics. Possible etiological factors include a greater percentage of body fat, less calcium intake, vitamin D deficiency and physical inactivity.
Osteoporosis Canada indicates the annual cost of treating osteoporosis and the fractures it causes was $2.3 billion in 2010, compared to $1.3 billion in 1993, with osteoporotic hip fractures accounting for more hospital bed days than stroke, diabetes, or heart attack. Consequently, health retailers will encounter a diverse range of customers looking for preventative and treatment measures for bone health.
Current nutrient support for bone health
With an ever-increasing rise in consumer awareness of health and well-being, immediate solutions are needed for individuals to maintain bone health and prevent osteoporosis. A 2011 review indicated that nutritional benefits for bone health are not solely limited to calcium and vitamin D intake, which often receive the most attention.
Raz Ghani from Healthy Planet in Richmond Hill, Ontario, indicates other nutrients that are currently popular with customers for bone health include magnesium, vitamin K2, and formulas including these nutrients with other micro-minerals such as boron, zinc and manganese. Similarly, the bone and joint supplements market indicates that although calcium supplements account for a principal portion of this market, the demand for other supplements such as vitamin D3, vitamin K2 and isoflavones is expected to grow at a strong pace.
In recent years, additional research has begun to support the use of omega-3 fatty acids for bone health. In a 2011 study published in the British Journal of Nutrition, DHA was shown to be a vital constituent of marrow and play a role in increasing bone mineral content. Furthermore, a 2013 investigation in the Journal of Bone and Mineral Research found that higher amounts of alpha-linolenic acid in red blood cells, as well as eicosapentaenoic acid (EPA) and total omega-3 polyunsaturated fatty acids, may predict lower hip fracture risk, while a higher omega-6 to omega-3 ratio may predict higher hip fracture risk in postmenopausal women.
New and hot bone health ingredients
Vitamin K2 and D3 features vitamin K2 as menaquinone-7 (MK-7), an advanced, fat-soluble form of vitamin K that has been shown to offer continual daily protection from a single daily dose. Clinical trials examining the effects of K2 on bone density have found much greater effect when vitamins K2 and D3 were given together as opposed to either nutrient alone.
Celadrin is an all-natural matrix of esterified fatty acid carbons (EFAC). Celadrin achieves maximum efficacy for joint mobility and health by managing the entire range of inflammation from painful joints (osteoarthritis, tendonitis, bursitis, muscle, and deep tissue pain) to psoriasis. Celadrin is a medically- and clinically-proven pain management compound that is safe to use with no known side effects, reducing inflammation and pain quickly and is a natural alternative to steroid creams, according to Webber Naturals, which produces a celadrin supplement for Joint Ease. Celadrin improves joint movement and can be safely used in combination with other natural joint health supplements.
Resveratrol was found to improve bone health by stimulating bone mineralization and bone formation in a recent double blind, placebo-controlled trial of 74 middle-aged, obese men. Some supplements blend grape seed extract, a universal antioxidant, and Japanese Knotweed, which contains high concentrations of trans-resveratrol, the active form of the compound, and is a sustainable crop.
A store's bone health category could benefit from stocking several of these ingredients, most of which are carried across many brands, including Webber Naturals. Consider a mix of 30 per cent calcium-combination products, 15 per cent each of calcium-only products, magnesium-only products, vitamin D-only products, and vitamin K and D combination products. Round out your bone health category with 10 per cent other ingredients, such as resveratrol, which may also be combined with grape seed extract for anti-aging protection.
How are retailers connecting to customers?
According to Global Industry Analysts, the global bone and joint health supplements market is predicted to hit US$9 billion globally by 2017, primarily supported by a growing aging population with concerns such as osteoporosis, calcium loss, and bone fractures, as reported by NutraIngredients-USA. As consumers are beginning to take a proactive approach to health, it is important to find ways to accurately inform your customers about what is currently available and beneficial for bone health.
The display of products at a retail store goes a long way in influencing the buying behaviour of consumers. At Nature's Emporium in Maple, Ontario, Holistic Nutritionist Sabrina Cellupica indicates, "we have a specific 'Bone Health' area in the supplements department that has all products specific to that ailment. Sometimes we have product displays in other areas of the store close to foods that specifically correlate to the ailments the product is helping."
Similarly at Healthy Planet, Ghani suggests creating a section dedicated to bone, joint, and muscle health – "joint support supplements are placed adjacent to bone support supplements so customers usually purchase both." Shelf facing or blocking is a notable selling strategy for retailers. This technique refers to the amount of shelf space given to particular products, in a neat and organized manner. Increased facings available for specific products allow for greater visibility and increased sales.
Gilles Houde, president and general manager of GNC Canada, says he finds the best way to market any supplement, including those for bones and joints, is to "go product-specific and organize either by product or ailment," to allow customers to easily find what they are looking for.
Providing expert advice is another important step towards connecting with customers and increasing sales. The presence of health practitioners such as nutritionists, along with a well-trained sales staff, is an important presence for customers to have their questions skillfully answered. Ghani recommends offering demonstrations and samples at an in-store event to help customers learn more about what they should be using.
In addition, Cellupica suggests using information sheets and complimentary health magazines as a means of providing additional information on healthy living tips and marketing products. Use social media to your advantage by posting educational blogs, asking questions to engage dialogue, sharing customer success stories, promoting sales and providing special offers.
Creating an experience for your customer is also an essential selling strategy. At Nature's Emporium, each month is dedicated to a specific ailment or subject and the staff provides guidance by recommending or suggesting various products and resources to assist with such ailments.
Growing your bone health business
Advances in bone health research will be an important driving force in determining the direction of the bone health industry. Since interventions for bone health are life-long, it is imperative for retailers to be knowledgeable and connect with customers in order to keep lasting relationships.
Cross-merchandising by marketing bone, joint and muscle health products together is an effective way to grow your bone health category. Create displays with related products such as exercise equipment, lifestyle activity monitors, bone health books and calcium supplements. As a reminder that bone health support is important all year long, and not just in summer when customers are more active, position bone health supplements close to seasonal products, such as allergy or immune products to encourage their use during the colder months. Consider including suitable bone health supplements as part of displays or sections for children and young adults, as an indicator of their importance to parents.
In addition, retailers may benefit from increased sales volumes when bone health products are placed at the point of sale, as well as part of end-of-aisle displays. Eye catching graphics on floors, walls and stairs can direct customers to product displays and demonstrations, while shelf facing, shelf danglers and other signage can help to draw focus to a particular product or offer.
Due to the aging population, the bone health market is one that continues to thrive over time. Keeping your bone health business fresh is the best way to keep on top of this ever-evolving category.