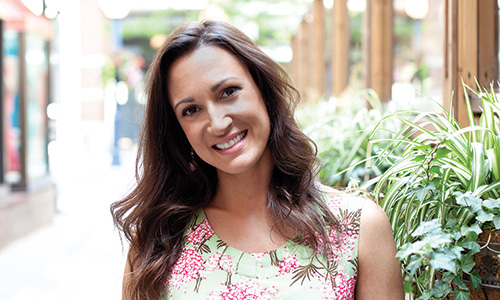 Sitara Hewitt, star of CBC's Little Mosque on the Prairie, is the new spokesperson for Natural Calm, the bestselling magnesium supplement on the market and distributed by TOP Nutritionals in Canada.
Hewitt struggled with her health for years and notes that she was sick all the time. She turned to supplements to help her with this and found Natural Calm to be most effective. The highly absorbable, water-soluble magnesium is in ionic form so it is easy for the body to use right away. Hewitt has introduced Natural Calm to her family, as well, including her fitness expert husband Jesse Pavelka.
"It's a product that helped me a lot with my stress and anxiety levels," says Hewitt. "One I began my living well brand, I decided to let Natural Calm know how much I loved their products."
Dale and Linda Bolton, the owners of TOP Nutritionals, were very impressed with Hewitt's personality and her passion for the product that they decided to make her its spokesperson.
Aside from being an actress and spokesperson, Hewitt spends her time as a public wellness speaker and blogger. She also takes part in TOP Nutritional's Organics 4 Orphans charity, a non-profit organization that helps poor communities through organic gardening and nutritional and natural medicine education and income generation. Hewitt is planning a trip to Kenya to visit some of the projects involved in the charity next February.