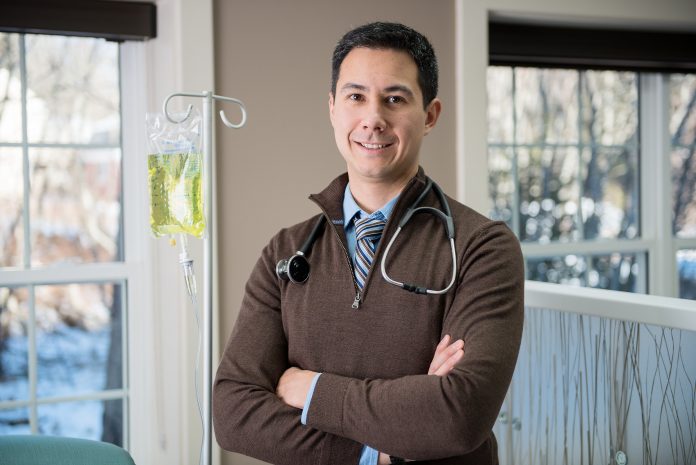 Just ten minutes from Halifax, in peaceful Upper Tantallon, rests a center of calm and healing known as Cornerstone Naturopathic – a state-of-the-art naturopathic clinic that represents the crossroads between a relaxing, regenerative environment and a sophisticated centre dedicated to the enhancement of medicine and continued recovery. Founder Dr. Ben Connolly believes that nature has an incredible power to help people heal and is an essential aspect of naturopathic medicine. As you arrive at Cornerstone Naturopathic and exit your vehicle you immediately hear a rushing river beside the clinic. While you take in your surroundings you see a beautiful view of St. Margaret's Bay and a lush softwood forest. Finally you are greeted by a beautiful timber frame entrance to the clinic, this moment is when your healing begins. The new location for Cornerstone Naturopathic's new clinic was chosen in Upper Tantallon outside of the city as almost all patients can benefit from a break away from the stresses of urban living.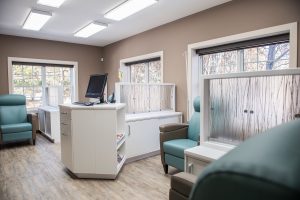 Due to the overarching principle of building a clinic in nature, there is little to no foot traffic on the street outside the clinic, yet always lots of patients inside. This has been made possible by word of mouth, many public speaking engagements in the community by their doctors, a strong social media presence, an excellent website and targeted trade shows.
Having just opened the doors to their new location in November 2014, Cornerstone is a one of a kind facility. With 7000 square feet, housing three full-time NDs, a full service infusion clinic, two registered massage therapists, a holistic nutritionist, a full gym onsite with personal training, an onsite nursery for patients to leave their children under supervision while they receive much needed treatment – it is one of the largest, most forward thinking Naturopathic Health Centers in Canada.
They are an evidenced based clinic, staying on top of the latest developments to help patients achieve an increased quality of life. This involves their doctors regularly travelling to conferences and taking courses across North America to bring back advanced treatments. In their state-of-the-art infusion room you will find patients receiving IV treatments such as tryptophan, taurine and aminosyn infusions for anxiety and depression through to L-carnitine and multi-vitamin infusions for mitochondria support for patients suffering from fatigue.
They also have an active full service multi-purpose/community education room which brings people into the clinic, which has featured smoothie workshops, movie presentations, birthing classes and make your own skin care product workshops.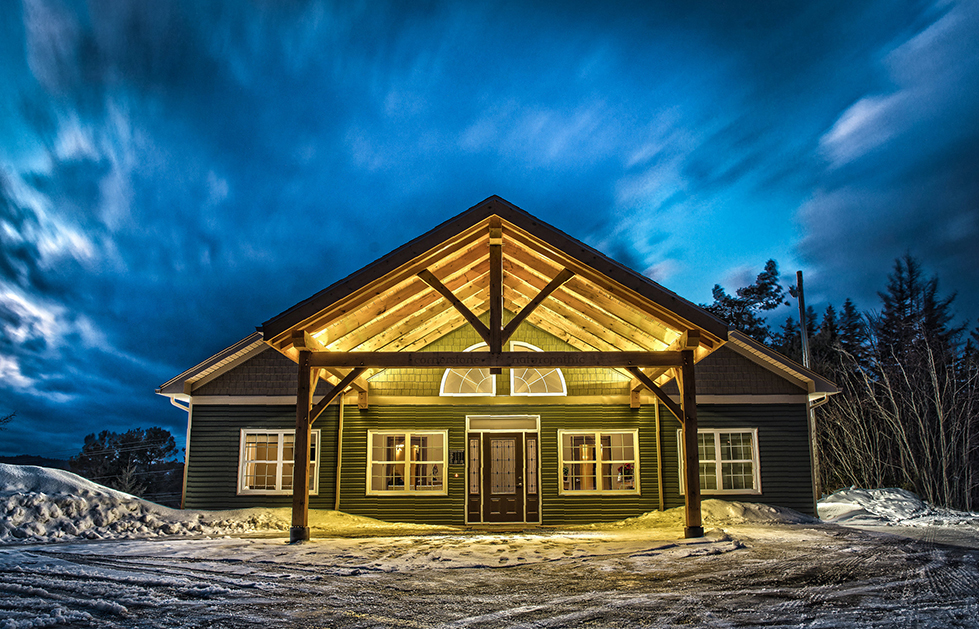 Each Naturopathic Doctor at Cornerstone has specific focuses in their practice. Dr. Colin MacLeod focuses on sports medicine and treating chronic and acute pain. He utilizes diet, lifestyle, acupuncture, injection and intravenous treatments for optimizing his patients' health, performance and reducing their pain. Dr. Jillian Cole has a focus in mental and neurological health utilizing nutrition and supplements as well as individualized infusions. Dr. Ben Connolly divides his focuses between chronic and neurological pain utilizing nutrition and a variety of injection techniques including prolozone, neural and neuralprolo therapy. He also has a interested in cosmetic therapies.
Connolly believes that supporting the Naturopathic profession is as important as running a successful practice. Educating up and coming ND students outside of the classroom and providing them with opportunities to apply their knowledge hands on is crucial to a well-rounded ND upon graduation. They frequently have ND students in the clinic shadowing and currently run two externships a year with opportunity to increase up to six. They are also developing a residency program for new grads set to launch in 2016.
Cornerstone Naturopathic aims to bring Naturopathic Medicine to all of Nova Scotia and as a result have created a Cornerstone Satellite clinic in Yarmouth with three naturopathic doctors, while Dr. Colin MacLeod has created a satellite clinic serving the community in Port Hood, Cape Breton.