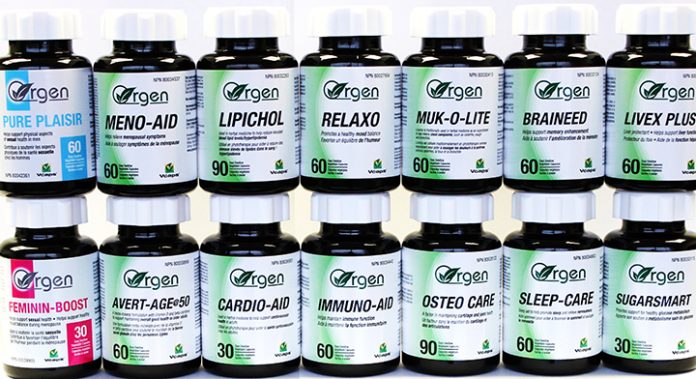 Ayurvedic fusion supplement company, Orgen Nutraceuticals, has announced a major expansion effort to offer its products through more retail and online outlets across Canada. The company's products are manufactured in Orgen's homebase of Windsor, Ontario, and the quality of the supplements is tested by outside sources at three different points during the manufacturing process.
Orgen CEO, Mani Patel, who is also a pharmacist, says, "Whether you would like to improve your overall health or have a specific area of concern to address, we have a supplement that can help you."
The Orgen Nutraceuticals line includes a number of different supplements for improved health in the areas of joints, the immune system, memory, blood sugar, liver function, sexual health and more. They include:
Osteo Care, an herbal dietary supplement to maintain cartilage and joint function.
Avert-Age@50, a herbo-mineral formula that maintains bones, teeth, and good overall health. It features nutrients people need as they age like zinc, vitamin D3, beta-carotene, calcium and gingko.
Relaxo for stress relief.
Braineed for memory enhancement.
SugarSmart for healthy blood glucose levels and
Livex for liver function.