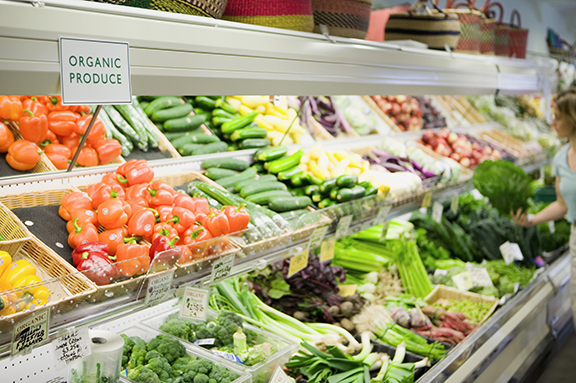 According to a new report from the Organic Trade Association (OTA) and Nielsen, sales of organic fruits and vegetables now total USD $5.5 billion at mainstream retailers —an increase of 16.4 per cent from last year.
The report also noted that on average, the annual household spent USD $25.22 on organic produce, with over half of all American households now going organic. Data also showed that most families chose to make the switch for health- and children-related reasons.
"Data shows that the organic shopper is an extremely health-conscious consumer who is completely dedicated to eating fresh fruits and vegetables," says Laura Batcha, executive director and CEO of the OTA. "Organic is a top choice because of the confidence in organic as THE choice to avoid foods grown with toxic and persistent pesticides."
"Because of this health-driven commitment, retailers should not be afraid to differentiate organic produce on their store shelves," she adds. "Shoppers recognize the USDA Organic seal and respond to positive messaging about what organic delivers, but at the end of the day they want to fill their carts with farm fresh foods—benefiting the entire produce section of the store."
Keep this in mind when stocking your store with organic goods. Properly advertise the fresh, organic produce or certified organic foods lining your shelves, and clients will flock to you.