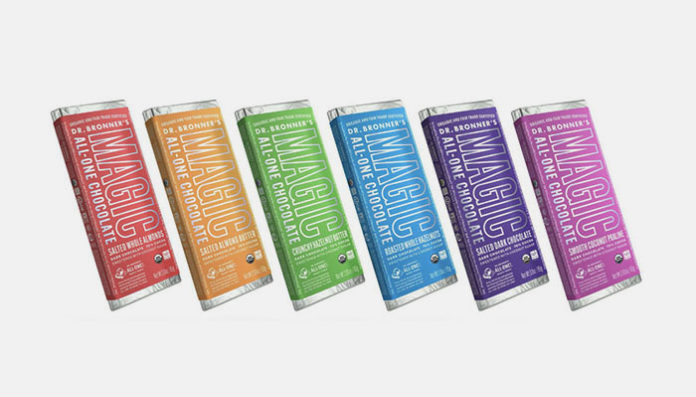 Dr. Bronner's, a maker of organic soap and personal care products, is introducing a new line of organic, fair trade and vegan chocolate.
The new chocolate bars are a result of the company's work to partner with farmers to improve the health and productivity of existing palm and cocoa trees in Ghana through dynamic agroforestry, a farming practice that involves planting complementary trees and other plants near the cocoa crop. Dynamic agroforestry has been shown to create biodiversity and improve yield and income streams for farmers, according to the company.
"Our recipe is simple: perfectly balanced delicious ingredients sourced from fairly paid farmers implementing regenerative organic practices, that fulfill chocolate's promise as an expression of love, elevating it to be the pure and ethical indulgence it is meant to be," said Michael Bronner, president of Dr. Bronner's.