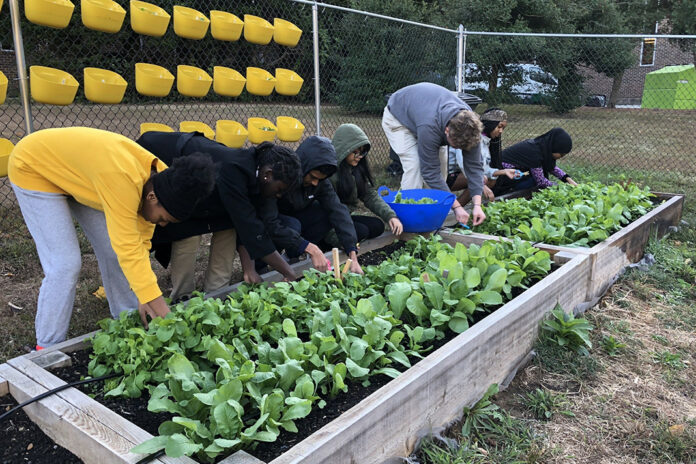 Nature's Path, a trailblazer in the organic movement, is committed to supporting organic food and farming for the well-being of our bodies and the planet. Through its annual Gardens for Good program, the company is proud to award $7,500 grants to 15 deserving community gardens. These gardens not only bring people together in nature but also promote access to fresh, organic food and contribute to enhancing food security.
Nature's Path, as North America's largest certified breakfast and snack food company, is demonstrating its dedication to organic community gardens. By awarding $7,500 grants through the Gardens for Good program, the company celebrates and supports the impactful work these gardens undertake across North America.
Highlighting the significance of community gardens, Jyoti Stephens, VP Mission & Strategy at Nature's Path, emphasizes their role in increasing access to organic food for everyone. She acknowledges that community gardens not only foster connections with nature but also address food security concerns by providing fresh and nutritious organic produce, especially in areas where such food is not easily accessible.
In light of rising food prices, increasing access to fresh, organic food has become more crucial than ever. As per the United States Department of Agriculture (USDA), food-at-home prices have surged by over 11 percent in the past year. Similarly, Canada has experienced a nearly nine percent increase in food costs from March 2022 to March 2023. Numerous peer-reviewed studies support the benefits of organic produce, which contains higher levels of vitamins, minerals, enzymes, and micronutrients compared to non-organic alternatives.
Nature's Path's commitment to organic food and farming is evident through its Gardens for Good program. By providing support to community gardens that grow organic produce and make it accessible to those in need, the company actively contributes to the well-being of communities. Since the program's inception in 2010, Nature's Path has generously donated over $615,000 to 74 gardens across North America.
Alexa Pitoulis, Executive Director of Fresh Roots, a non-profit organization collaborating with school communities in Vancouver, Canada, attests to the value of Nature's Path's grants. In 2017, Fresh Roots received a grant that fueled important growth, enabling the launch of additional school yard farming programs and the distribution of more delicious, organic food to schools and local communities.