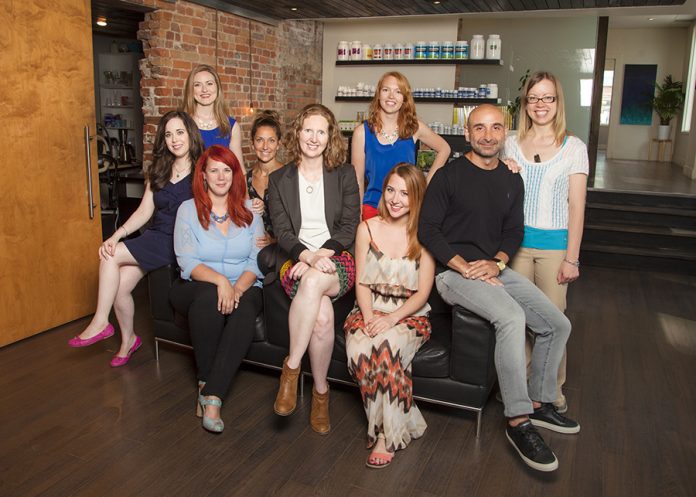 Located in a historic building, just minutes away from the corporate world and busy Toronto downtown, Integrative Health Institute (IHI) has earned the reputation of a clinic that helps people with busy schedules live healthier lives.
"We wanted to be downtown and we wanted to treat an urban population," says Dr. Erin Wiley, naturopathic doctor and one of IHI's founders.
The most powerful marketing tools for IHI are word-of-mouth and networking. To introduce the clinic to the community, Dr. Wiley and her team went door-to-door, letting people know of their launch events and offering health education to local companies.
"I firmly believe that success comes down to building a positive relationship with your client. It's not about having the most magical treatment protocol. If the person across from you really believes you are invested in their health, helping them understand what's going on…there's so much value in that!"
IHI specializes in integrative and empowered medicine. Through a collaboration between the practitioners and a variety of clinical perspectives on health optimization, the clinic helps patients achieve their health potential. According to Dr. Wiley, people today are confused about their health and overwhelmed with the information available. Many of them have very busy lives and often, don't have time to take care of their needs.
"Offering a client the opportunity to explore their health allows them to feel empowered to choose the support that is right for them and build confidence in their ability to succeed," says Dr. Wiley.
IHI patients' concerns vary, ranging from fatigue, headaches, pain management, insomnia, anxiety, depression, fertility, hormone balance, to decline in mood, focus and concentration, healthy weight loss and sports performance. The most common concerns are related to stress and exhaustion.
Dr. Wiley says, regardless of the patient's concern, it all starts with education, which serves as her biggest therapeutic tool. To help the patient, she tries to know them, understand their lifestyles and help them introduce sustainable changes into their daily routines.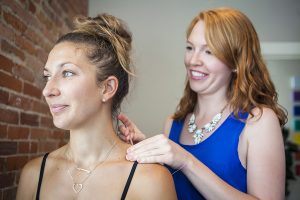 "If we know what's going on inside our bodies, if we know how to support our physiology, then we can make educated choices around how we are spending our time and how we are spending our resources," says Dr. Wiley. "When people have that understanding, they are able to make that shift, then we do see a lot of success."
IHI has a strong presence on Facebook, Twitter and their mobile-friendly media. Dr. Wiley says the company uses social media to showcase not only the knowledge and information, but also the personalities of their practitioners.
Since 2008, IHI has been hosting workshops to engage and educate their current and future patients. Currently, the clinic runs between three to six seminars and workshops each month. Dr. Wiley says they are lucky to have a diverse team to create a variety of workshops and lectures on a regular basis. She is confident the investment in team building makes IHI different from other clinics.
"We really believe in quality relationships with our practitioners and the desire to work together is key, otherwise, integrative medicine doesn't really work. It depends on a philosophy and willingness to contribute," Dr. Wiley says. "Our practitioners are dedicated and willing to contribute. It takes a lot of additional time and energy to show up for the team meetings and contribute to those seminars, our blog and our culture. We are looking to work with professionals who see the value in doing that."
Back in 2008, the clinic started with two naturopathic doctors — Dr. Wiley and Dr. Meghan Walker.
"In the beginning, I was working many hours as a naturopathic doctor, I even worked as my own receptionist," says Dr. Wiley. "But I believed in the clinic, believed in what we had to offer and I was willing to do that for a period of time to get things started."
Currently, the 2,200-square-foot clinic features four treatment rooms, a movement studio (yoga and pilates), an IV suite, a large waiting room and a practitioner meeting room. Over the years, the naturopathic team has grown to five practitioners, each one possessing a different area of expertise, such as sports medicine and men's health, women's health, skin health and hormone balance, stress-related illnesses, anxiety, and mental health. There is a chiropractor who is also trained as an osteopath; a physiotherapist who has a background in mental health and does a lot of fascia work; and five massage therapists. The clinic is run by two receptionists and an office manager. On average, IHI has around 525 health practitioner patient visits per month, with an additional 115 yoga and pilates student visits per month.
Dr. Wiley says naturopathic medicine is becoming more common as people are showing a higher level of curiosity and openness to alternative medicine. She believes naturopathic doctors have "the right perspective, the right education and they spend the right amount of time with clients to offer them optimal customer service" to provide the quality care that people are seeking. According to Dr. Wiley, with the Naturopathy Act, 2007, proclaimed on July 1, naturopathic doctors are now regulated the same way as other health-care practitioners, which breaks some barriers in the minds of conventional medicine professionals in terms of integration. Though there are short-term challenges associated with the new status of naturopathic medicine in Ontario, such as navigating through all of the changes while providing optimum customer service for IHI patients and making sure that their treatment is not interrupted, Dr. Wiley is overall enthusiastic because, she says, it's just a matter of time and adjustment.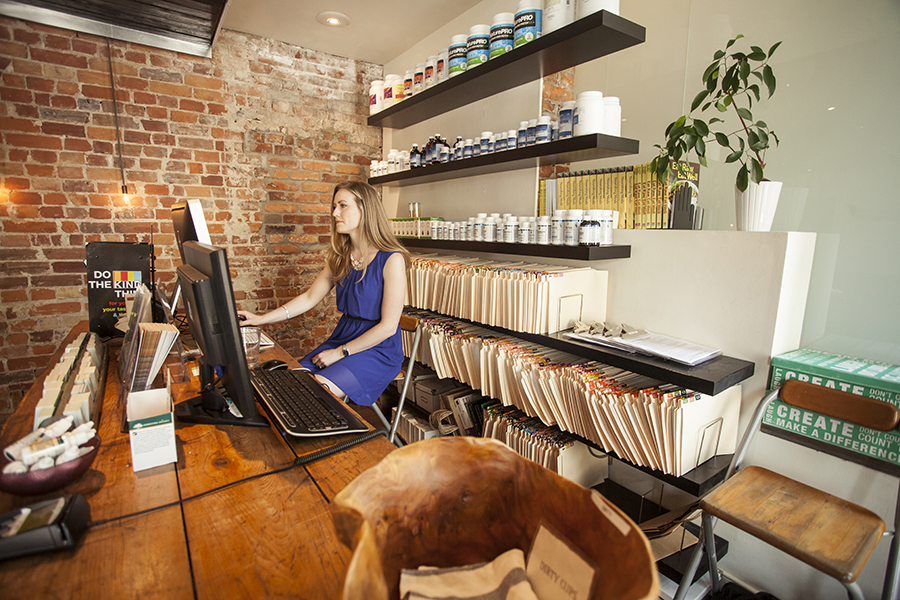 "I believe there are a lot of opportunities for naturopathic doctors. I think the world needs naturopathic doctors and that people really want what we have to offer. We just need to let people know that we are here."
Integrative Health Institute team:
Dr. Erin Wiley, HBHSc, ND
Dr. Marc Bubbs, ND, CSCS, ART
Dr. Lisa Watson, BHSc, ND
Dr. Jen Newell, ND
Shannon Vander Doelen, HBSc, ND
Dr. Mehran Tabrizi, BA, DC, DO
Shannon Stoby, PT, MScPT
Meghan Walsh, BFA
Yvette Marcek, RMT
Amanda Mroz, RMT
Nancy J Brooks BMusA, Art.Dip., RMT
Melanie Gillians, RMT
Odette Oliver, RMT
Lauren Berger, MSW, RSW
Kaitlyn Baptist (Yoga Instructor)
Kavita Chauhan (2Health CPR & Recue Skills Instructor)
Terra Stephen (Administrative Team Leader)
Virginia Wooland (Afternoon Receptionist)
Leah Richardson (Weekend Receptionist)
Gregory Hall (Medical Doctor & Consultant)
Janice Coholan (Pharmacist)