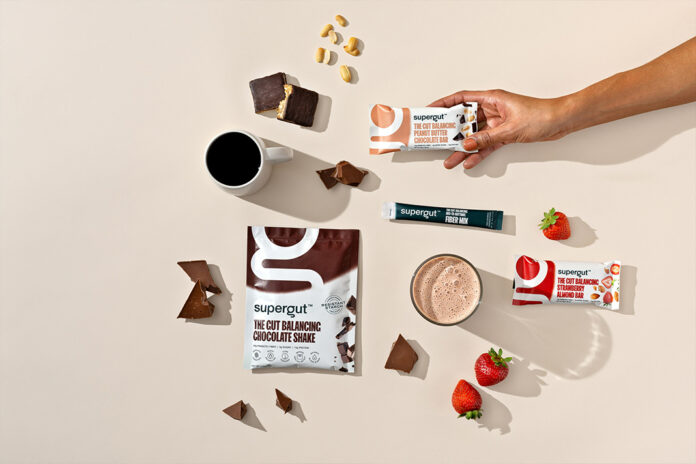 Gut health pioneer Supergut publishes groundbreaking clinical study in Journal of Diabetes, Obesity & Metabolism
Gut health nutrition pioneer brand Supergut published its peer-reviewed clinical study this week in the highly regarded Journal of Diabetes, Obesity and Metabolism: Pharmacology and Therapeutics – a comprehensive collection of high-quality research and reviews in these fields. Interdisciplinary Journal Diabetes, Obesity and Metabolism.
The study showed that consistent consumption of a Super Gut Shake formulated with a proprietary resistant prebiotic starch fiber blend significantly improved metabolic health (as measured by HbA1c), digestion, and health-related quality-of-life scores including sleep, mood, Includes energy and validated quality of life measures related to diabetes control.
Supergut's clinical research builds on a growing body of evidence confirming the importance of gut health to all aspects of health. To the brand's knowledge, the Supergut study is the first commercialized non-drug intervention to be published in this highly credible medical journal.
"This study demonstrates the multiple, measurable benefits of Supergut's prebiotic fiber blend on quality of life and metabolic health outcomes," said Dr. Christopher Damman, MD, MA, gastroenterologist, chief medical and scientific officer at Supergut, and former director of the Bill & Melinda Gates Foundation Microbiome Initiative. "The larger goal is to develop new evidence-based standards for functional foods."
The Supergut study is also the first clinical study of resistant starch fibers by a food tech company. The goal is to provide clear evidence that its products deliver measurable results and set the bar higher than a growing category of supplements that promise gut health benefits but have no clinical justification.
The findings of this study reinforce a growing body of scientific evidence that resistant starch is key to transforming the gut microbiome, promoting metabolic health, improving digestion, and improving mood and sleep.
Resistant starch is an all-natural form of indigestible prebiotic fiber that is largely absent in Western diets. The gut-balancing benefits of resistant starch highlight the role of the gut microbiome in overall health, helping to control digestion and satiety, prevent disease, and improve physical and psychological function in the body. The gut microbiome also helps regulate blood sugar levels and neurological health.
The Supergut clinical trial was a three-arm, double-blind, randomized, placebo-controlled study with 192 participants over a three-month period. Participants who took the Supergood meal replacement shake for 12 weeks had significantly improved blood sugar control compared to the placebo shake, as measured by HbA1c. They also had significant improvements in weight, blood pressure, digestion and health-related measures of quality of life compared with either or both control groups.
The study, conducted in collaboration with Stanford University and the Sonnenberg lab, aimed to analyze how the intervention works in part through the gut microbiome. Microbiome analysis showed an increase in the number of bacteria that produce beneficial by-products called short-chain fatty acids, such as butyrate. Butyrate plays a key role in stimulating hormones in the body such as GLP-1 which regulates insulin response, appetite control and immune response.
The timing of this study is particularly noteworthy given the growing interest in newer diabetes and weight loss drugs that rely on the GLP-1 hormone, such as Wegovy and Ozempic. Supergut, Wegovy, and Ozempic are all rooted in spreading research that points to healthy blood sugar levels as the key to weight management and overall health outcomes. But unlike popular prescription weight-loss injectables Wegovy and Ozempic, Supergut uses an all-natural blend of resistant starch fibers to stimulate the body's natural production of GLP-1. Supergut costs a fraction of the price of a prescription drug and doesn't require injections, which often cause serious gastrointestinal side effects.
While Supergut's research focuses on daily consumption in shakes, Supergut also offers a full line of energy bars and fiber blends – all containing the same clinically proven, patented proprietary blend of resistant starch. These chocolate bars, which recently won the Good Housekeeping Healthy Snack Award, have sold out three times since their launch.
Supergut is the only gut health nutrition company to conduct and publish such rigorous clinical results, setting a new standard for the supplement and gut health industries. The company has far-reaching ambitions to positively impact public health by making food as medicine both convenient and tasty, and hopes to inspire other nutritional companies to follow suit by validating product claims with clinical evidence.