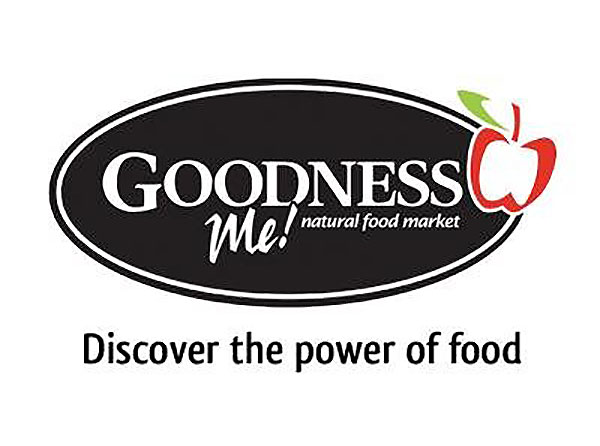 The new store offers a wide selection of organic produce, healthy products, and features a dine-in eatery full of ready-to-eat, prepared foods.
Goodness Me! Natural Food Market opened their new Cambridge location to the public at 9 a.m. on Monday, November 26, 2018. Located at 525 Hespeler Road, the 16,000 square-foot store is highly anticipated by the eager customers in the community.
"What a wonderful experience this has been, opening our 10th location in the beautiful city of Cambridge. We are so happy to have the opportunity to expand and welcome new customers to our Goodness Me! Natural Food Market family. You will find our high standards, passion for education, and exceptional customer service to be unparalleled. With our diverse and inclusive product offering, customers can shop with ease and trust that they are receiving the best quality. I am sure our customers will love the energy and aesthetic of our amazing new store, and it will enrich their lives just as it has enriched ours. All are welcome to come for a visit, and let our loving family take care of yours," says De Edmondson.
Celebrating on the front of their building "If It's Healthy, It's Here," you discover they mean business when it comes to ingredients as soon as you walk through the front door.
With a team dedicated to seeking products that are free from high fructose corn syrup, hydrogenated fats, artificial flavours and colours, sweeteners, and preservatives.
Store features:
The largest section of exclusively organic produce with a wide selection of fruits & vegetables, sourced locally whenever possible.
Goodness Me! private label meat offering a large variety of locally raised, grass-fed beef, natural pork, chicken raised without antibiotics. From May-October they have a pasture-raised chicken program.
A large eatery with healthy salad bar, rotating hot bar with keto and vegan options, new self-serve pizza bar, freshly blended smoothies, kombucha on tap, organic coffee, and hot soups & chilis, with a beautifully crafted dining area featuring a locally crafted, preserved moss wall reading "Discover the Power of Food."
A huge natural grocery department with healthy options for those with food allergies or on special diets, including gluten-free, keto, paleo, plant-based, and vegan.
Curated collections of beauty and body care with clean, natural ingredients.
Also, there are cutting-edge, quality supplements like vegan protein powders, collagen, MCT powders, bone broth powders, vitamins, minerals, and more.
Trendy and unique Home & Life items to help you live the healthiest (and trendiest) life possible
Goodness Me! Natural Food Market in Cambridge employs more than 40 full, and part-time team members. Hours: Monday-Friday 9am-9pm, and Saturday-Sunday, 9am-8pm. (GLOBE NEWSWIRE).