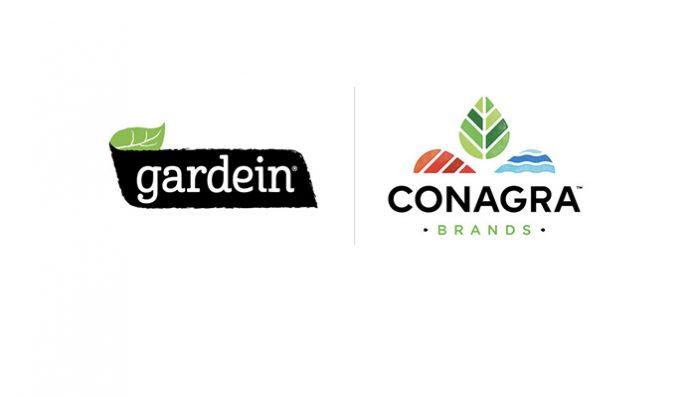 Van Stolk says that the company has many more sustainability initiatives being planned for the near future that are aimed to "reimagine packaging" and empower customers to "be part of the solution". With a delivery model based on a ardein, a brand of Conagra Brands, Inc. (NYSE: CAG) is answering the growing demand for plant-based food by expanding its line of meat-alternative dishes, including new items that feature breakfast saus'ages and single serve bowls. The products provide a variety of meal options for the entire day including breakfast, lunch and dinner.
Gardein delivers great taste, texture and is cholesterol-free with less saturated fat than traditional meat. All products are vegan and Non-GMO Project Verified. Gardein offers a variety of products that are nutritionally equivalent to meat and are gluten-free.
"We are very excited to continue to expand the Gardein line-up that was originally created by a Canadian chef to answer the desire for more plant-based foods!" said Ian Roberts, Vice President and General Manager at Conagra Brands Canada. "Gardein's strength has always been its wide variety of delicious plant-based meat alternatives and it can now satisfy appetites at any time of the day."
Gardein has a line-up of 24 delicious plant-based products including:
Breakfast Saus'ages- New
Three varieties – Maple, Original and Spicy with an SRP: 

$4.97
Single Serve Bowls- New
Three varieties – Chick'n Fajita, Teriyaki Chick'n and Orange Beefless with an SRP: 

$6.97
Over 18 additional Gardein SKU's including:
Gardein Seven Grain Crispy Tenders with an SRP of 

$5.49

Gardein Mandarin Orange Crispy Chick'n with an SRP of 

$5.49

Gardein Beefless Ground with an SRP of 

$5.49

Gardein Golden Fishless Filet with an SRP of 

$5.49

Gardein Lightly Breaded Turk'y Cutlets with an SRP of 

$5.49
circular economy concept, van Stolk says that SPUD.ca is well aligned to improve recycling streams in the communities the company delivers to as well as to eliminate the amount of packaging entering waste streams altogether.