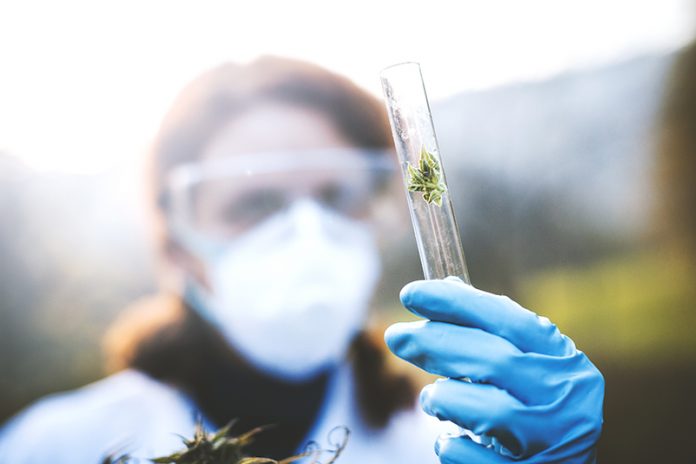 EVIO Inc.,a leading North American provider of cannabis testing and scientific research for the regulated cannabis industry, has announced the launch of its EVIO Biosciences Division, which will be led by EVIO's chief science officer, Dr. Anthony Smith. This allows EVIO to leverage its scientific and human capital expertise to focus on development of intellectual property and research. The division's goals encompass emerging health benefits and advanced delivery modes for cannabinoids and cannabis products to the human endocannabinoid system.
"We are expanding the life sciences part of the company to focus on the need for bioscience applications in cannabis, in addition to analytical testing services. We are focusing on scientific research to support biotechnology and IP development for advanced formulation, manufacturing and delivery processes," said Smith, who brings more than 15 years of natural product research, quality assurance, product development and more to EVIO Labs and EVIO Biosciences.
EVIO Biosciences will explore combination drug therapeutics through in vitro and clinical research.  The new division reflects the growing need for education and broader dissemination of cannabis and cannabinoid biotechnology research in the scientific and medical community, particularly in the face of the widespread changes to cannabis regulation worldwide.
"One exciting project is developing cannabinoid receptor biochemistry models aimed at discovering the future of cannabis medicine.  The real benefit will be leveraging our research and development, in partnership with medical and healthcare providers to bring solutions to real world health problems," Smith concluded.