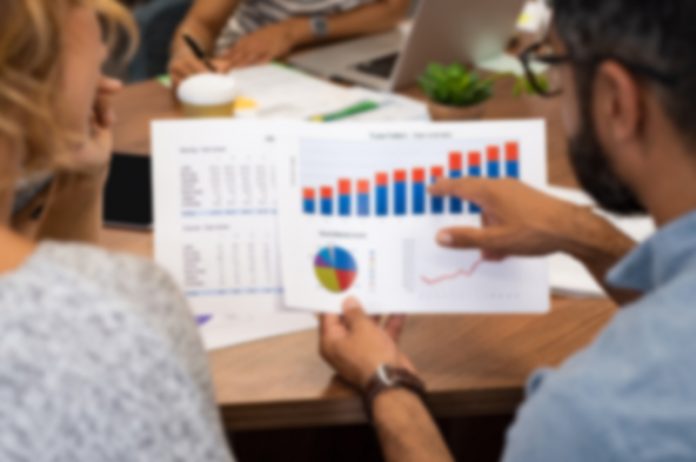 Key Points:
Beyond Meat is forecasting full-year revenue to be at least $210 million (vs. $87.9 million in 2018), topping analyst expectations of $205 million.
CEO Ethan Brown declared that the company will be aggressively targeting markets in both Europe and Asia as they look to capture part of the $1.4 trillion dollars animal-based meat market.
Latest figures show that repeat sales for the Beyond Burger are between 40-50%
In 5 years, Beyond Meat plans to underprice animal-based protein in at least one product segment.
Beyond Meat is one of the fastest-growing food companies in the United States. Yesterday, releasing its 2019 Q1 financials and hosting its first earnings call for investors and analysts.
The company reported net revenues of $40.2 million yesterday which is a 215% increase vs. Q1 2018, topping analyst expectations of $38.9 million, according to a survey of analysts by Refinitiv.
Beyond Meat also provided forecasts for 2019, estimating that full-year revenues would be at least $210 million, an increase of 140% vs. 2018.
This is believed to be a "very conservative" estimate, according to CEO Ethan Brown who told analysts that the $210 million dollar figure should be interpreted as a floor since forecasts exclude anticipated revenue streams from QSRs currently testing its products.
For example, the forecasted revenue from a full-scale launch of Beyond Meat products at Tim Hortons, currently piloting Beyond Meat products in select Toronto locations, is not included in the $210 million figure.
Beyond Meat, revenue comes from two sources: retail sales and restaurant and foodservice sales.
Last year, retail sales accounted for 73% of total earnings in Q1 2018. Today, sales from both channels were roughly equal with the restaurant and foodservice channel narrowly edging out retail at 51%.
The increase in restaurant and foodservice sales shouldn't come as a surprise as Beyond Meat has established a number of partnerships with QSR chains across both Canada and the United States in the early part of 2019; including Carl's Jr., Del Taco and many more!
As a result, Beyond Meat observed a 491% increase in restaurant and foodservice revenue this quarter vs. Q1 2018!
This momentum doesn't appear to be slowing down as the company is currently in talks with several other QSR chains to launch additional tests across North American and International markets before year-end.
You might also notice that Beyond Meat experienced a 5% decrease in frozen platform sales, this was expected as the company decided to discontinue its frozen chicken strips earlier this year. This was a strategic decision as Beyond Meat looks to concentrate more on its fresh products moving forward, which grew 304% vs. this time last year.
As I've mentioned before, the threat of new entrants into the plant-based protein market is inevitable and we've already seen a number of brands enter into this space to compete directly with Beyond Meat; from plant-based companies like Impossible Foods, to traditional animal-based protein producers like Maple Leaf Foods (Lightlife Foods) and more!
When asked how Beyond Meat will fend off competitors, Ethan responded by saying that Beyond Meat has spent years developing a product that has a comparable taste, texture and smell to its animal-based counterpart; and he believes that companies looking to enter into the market quickly will struggle to develop a plant-based protein alternative of comparable quality.
Ethan also mentioned the brand ambassadors that are loyal to the Beyond Meat brand, including well-known celebrities and athletes, which will be difficult for other companies to replicate in a way that remains genuine.
Finally, and perhaps most importantly, they were first to market and have a significant head start.
Today, the first trade for Beyond Meat sold for $126.46; a 27.1% increase vs. yesterday's close; which represents a 405% increase in share price vs. the original IPO of $25.
Congratulations to Beyond Meat for an incredible start to the year, I know I'm not alone when I say that I can't wait to see what the future has in store!
by Andrew Ourique
Source: www.plantbasedtoronto.com