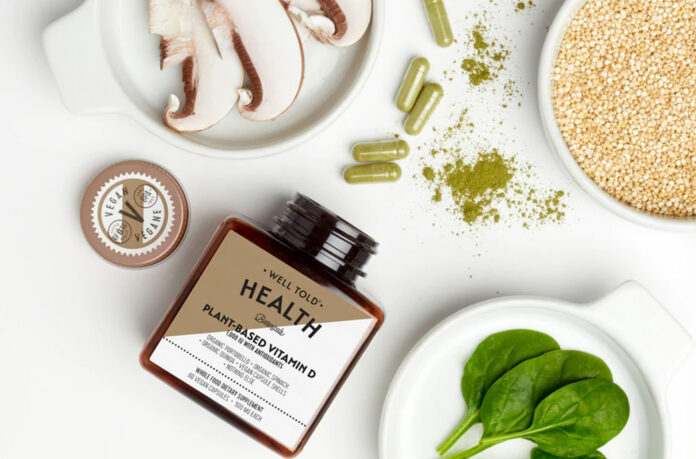 Net Revenue for Q1 2022 increased by 113% over Q1 2021 and 30% over Q4 2021 driven by gross revenues of $812k, as a result of the Company's growth in all channels in both Canada and the U.S.;
Gross profit for Q1 2022 improved by 56% over Q1 2021 and 159% over Q4 2021 as the Company continued to focus on cost reduction, greater efficiency in supply chain fulfillment and shipping in 2022;
In Q1 2022, the Company increased its total wholesale gross revenue by 122% compared to Q1 2021;
The Company saw a 65% YOY increase in its Direct-To-Consumer revenue, fueled by growth across all e-commerce channels, and in particular Amazon, where the Company's Bye Bye Bloating product continues to hold the coveted "Amazon's Choice" badge for bloating relief;
Net loss and comprehensive loss was $1.67 million for Q1 2022, representing a significant improvement over Q4 2021 net and comprehensive loss of $6.1 million. This is the result of significant efficiencies gained in marketing and other areas. The loss also includes several one-time expenses including financing fees ($111k), investments in research and development ($87k), annual stock option awards to management and directors ($331k) and one-time public company-related fees ($165k).
Operational Highlights:
In Q1 2022, the Company increased its points of distribution by 26% reaching a total of 18,345, driven by its continued expansion in Canada and the U.S. in which the Company increased from 1,700 points of distribution at the end of Q4 2021 to over 5,000 by the end of Q1 2022;
The Company engaged a new fulfillment and shipping partner in the U.S. market and expects to see gains in efficiencies in terms of cost and speed of delivery as a result of this change.
Management Commentary
"We are proud to report another quarter of terrific growth across all channels and significant gains in efficiency both in Canada and the U.S.", said Monica Ruffo, CEO of Well Told. "Although we recognize that the capital markets continue to be very challenging, we continue to focus on building a solid sustainable business with strong values and a culture of growth as we remain committed to paving the way towards profitability by 2023."
2022 Outlook
As of the end of May 2022, the Company had surpassed its 2022 goal of quadrupling points of distribution in the U.S. with over 8,000 points of distribution as the Company continues to expand into natural food retailers, independents, regional grocery and drug retailers;
The Company's main priority for 2022 is to continue to move towards profitability by focussing our growth on the U.S. market, as well as Amazon in Canada and the U.S. The Company will also be looking to continue to improve cost efficiency with a focus on fulfilment, distribution and shipping costs;
The Company continues to see stronger re-orders from Canadian and American retailers which began selling prior to 2022;
The Company expects Amazon sales to continue to grow significantly in 2022.