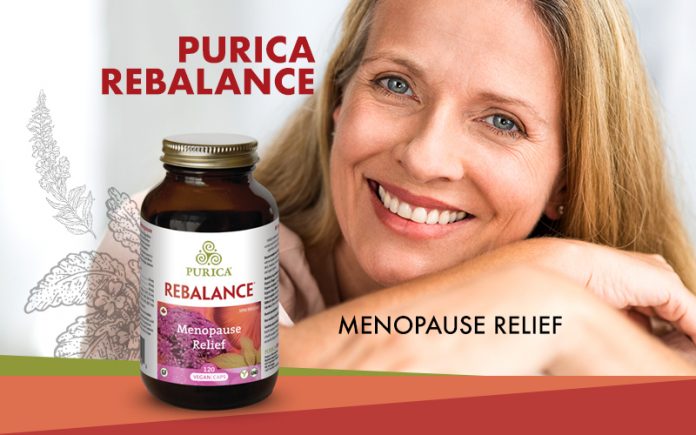 Purica Rebalance – Menopause Relief:
• Naturally balances hormones and reduces stress.
• Halts hot flashes and night sweats.
• Regulates mood, enhances libido and skin health. 
Once a dreaded phase of life, menopause is now regarded as an empowering passage – a time when all a woman has experienced and learned comes to fruition. No longer seen as merely the end of fertility, menopause is finally being recognized for what it actually brings – a phase of life that is ripe with freedom and opportunity. Many of Nature's plants and fungi are noted both scientifically and anecdotally for helping ease the transition through menopause. Not all are effective, and some—such as soy—have been linked to dangerous mutations. All ingredients in Purica Menopause Relief have been carefully assessed, to ensure you derive maximum benefit, at minimal risk.