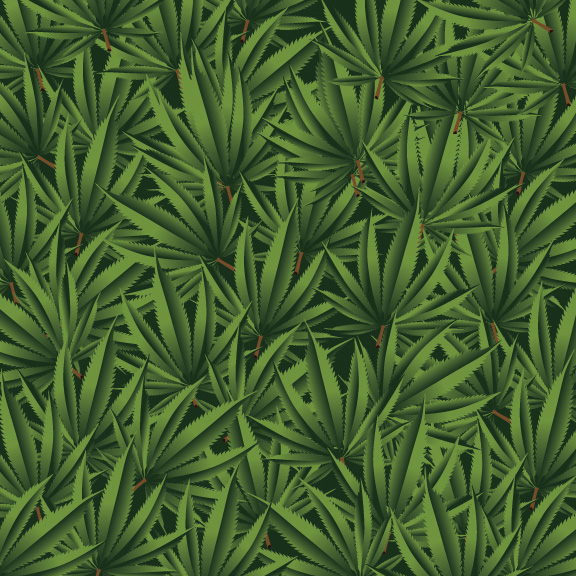 Hemp, cannabis, cannabinoids, marijuana, marihuana – however you word it, approach it or spell it – it could spell trouble for businesses who don't pay enough attention to the regulatory environment in whatever municipality, province, state or country they're operating in. A moment of carelessness could conceivably cost businesses their licenses, their credibility and their ability to confidently move forward – not to mention millions of dollars.
The ever-changing regulations create an uncertain landscape full of landmines and moving targets. Every election could potentially shut down a company's facilities, make it impossible to keep exporting to old customers, or to collaborate with partners in other parts of the world. Or it could just as easily open up new markets and opportunities, or introduce you to a windfall of potential clients, business partners or investment.
So how do you operate, in an environment where one day's rules could be the next day's trivia?
The businesses we've looked at have tackled it simply with good business sense, careful attention to the rules (and potential pitfalls) and a boundless sense of innovation.
In Business With Mary Jane
According to their website, "Abattis Bioceuticals Corp. aims to become a leader in the growing, testing, and distribution of medical and adult-use cannabis in North America.
"Through its network of subsidiaries and partners, the company has developed an innovative GDERS (grow, dry, extract, refine, sell) strategy spanning the entire industry supply chain from seed to sale. These subsidiaries and partners specialize in cultivating, licensing and marketing proprietary ingredients, bio-similar compounds, patented equipment, and consulting services across the continent.
"The company follows strict standard operating protocols and adheres to both U.S. and Canadian laws pertaining to the cultivation, testing, and sale of cannabis."
Abattis CEO, William (Bill) Fleming says, "We're pretty bullish about where the industry is going over the next little while. The regulatory environment is important because you have to understand the guidelines within which you can operate. Since cannabis has always been a schedule one drug, there hasn't been much research and development, because you weren't permitted to do it. Even now, in order to really get in and be compliant for doing research and development and building an intellectual property around a cannabis based type platform you have to ensure that you conform to the regulations and guidelines (in whatever part of the world you're operating). For example, in Canada if you're going to do any kind of research and development with cannabis based products, then you need to have a controlled substance license."
But when the so-called "disadvantages" of the marijuana market are viewed from a different angle and in a different light – it becomes easy to see the flip side; many of the opportunities in the field don't exist elsewhere precisely because it is a brand new field where the rules and players are still defining themselves. If the product under discussion was wheat or tulips, then the supply chain is already set – cast in stone in many respects. A new company simply wouldn't be able to control every aspect from field to consumer.
Keeping one's options open
"At the end of the day, we know that we only have so much bandwidth," says Fleming. "It's all about understanding what you have now and how you can monetize it. There's so much shifting sand in the market that you have to be very careful about where you start building your foundations."
The very diversity of Abattis seems to contradict his point – with five subsidiaries and a strategy that has them involved in cultivation, production, extraction and refining technologies as well as quality control, lab analysis, patient payment technologies and a number of derivative products.
In choosing where to concentrate, Fleming admits it would be very easy to bet on the wrong horse if you haven't looked at what the potential customer uptake is going to be, or if you haven't been paying enough attention to the regulations. But, he says, "These are all straight-forward business type questions that you have as you move forward with any product or service. And so we're very mindful and we try to leverage as much of our interim expertise as we can to make the right decisions." Right now, the industry is fragmented – everyone wanting to be either a grower or a seller. "But," suggests Fleming, "the true value is seeing this simply in light of the fact that cannabis happens to be a plant."
While they have done a first rate job of keeping their options open – Abattis ultimately recognized the immense potential for growth into the pharmaceutical/nutraceutical market and identified that as the main direction in which they must move.
Botanical is the next new wave of pharmacy.
"Right now within the industry," says Fleming, "you look at the big pharmaceutical companies. Everything that they're doing today has been chemically synthesized, so consequently, they haven't been doing much on the botanical side."
He illustrates with the example of someone suffering from cancer and going through chemo. When the nausea kicks in – that's where something new is needed, where cannabis based products that work on nausea will be able to compliment that particular kind of treatment. Something with cannabinoids – whether it's delivered in a juice or in some other – baked form – who knows? It will all come down to whatever works for certain ailments and certain customers – and then being able to take those extracts and put them into products that can be brought to market.
The brands will grow from there
In the early days of the cannabis industry, a lot of people will make money on the retail side, Fleming agrees. However, he firmly believes that the staying power is going to be in the long term growth of the brand on the botanical side. With their analytics labs, Abattis has the expertise to understand the properties and potential of the plant.
BioCell (the Abattis subsidiary most involved with research and development of nutraceutical products) has just launched ECS Supreme, a functional beverage rich in phytocannabinoids. ECS Supreme is based in Canadian Saskatoon berries and contains Abattis' patented nitric oxide blend. Other condition-specific cannabinoid formulas presented by Abattis Bioceuticals and Biocell Labs address nausea, anxiety and Traumatic Brain Injury.
There are 150 compounds – including at least 85 different cannabinoids that can be isolated from cannabis – exhibiting a vast range of properties and effects – and THC is the only one renowned for its psychoactive properties. "But it's the THC that is the issue," Fleming admits, "because one of those 150 compounds just happens to be THC."
He believes that as the market matures, we'll see products that are more geared to specific environments and uses and that we'll gradually move away from the stigma of smoking it or using some other device. And eventually it's going to be in an induced type cream or in a wafer or a strip – things that would then have the ability of having extracts added – whose beneficial properties can be delivered in what Fleming calls a "non-stigma delivery mechanism."
"I think the beauty of being in both the Canadian and American markets – if you have that luxury – is that the Canadian market brings credibility to your business because of the standards we have to meet. The demand for stringent reporting and accountability. The need to meet tough requirements to become a potential licenced producer. The quality and efficacy. And that is basically the foundation for any pharmaceutical type company. If you take those lessons and that kind of expertise and best practices and start using them in the United States, you'll always be a step ahead … and the people who have the best processes in place hopefully have operating efficiencies. And more focus – so consequently you'll always be able to build a great brand, a great product and provide a great service in the United States."
"That's our value add. It's kind of like being a national beer. You have people out there that want to grow hops…then as Budweiser – do you want to grow your own hops or do you want to have subcontracts and simply work with companies buying hops. But their true value add is in the quality and consistency of the product that comes out the other side – in the brand that they develop."
Since Abattis intends to focus intently on the development of those nutraceutical products – all sorts of collaborations become not only possible but necessary.
Fleming says, "If there are groups or companies out there that have products or services – and don't have the capital or the reach or whatever they need to take it to the next level, we're certainly willing to sit down with them. Our deal-flow is getting pretty high because we are getting companies approaching us to discuss some of their products."
If a company has created a unique extract – something from the plant that they say can add value. And they want to deliver it in some kind of product like a fruit drink – but don't have that capability. Fleming says Abattis might consider rolling it out within some of their own product lines.
"It's just a straight licensing deal that we can look at – so we're not only doing stuff for ourselves – but any chance we get where somebody has something that we can fit into our portfolio. Where we can continue the license and they get a royalty – we'll certainly entertain it. Since there's always a bigger risk associated with digestible products, people are interested in products that can be used in other ways – taken as a cream or in some other form that goes directly to the source of the pain. Then it becomes reciprocal – they can license the delivery mechanism from us. "
Similarly, Abattis doesn't currently sell products they've developed to other nutraceutical companies, but eventually they will. "I like to compare it to buying a computer. What do HP, Dell and Toshiba have in common? Intel!" And, that's what they'd like to become as they develop product in the pharmaceutical/botanical space. If someone comes to them wanting to license Abattis technology to deploy it in another form – "that's great – because that still adheres to our business model. We're always available for discussion with other companies – to talk about how we can work with them to help them achieve their goals. Over the coming weeks we'll even be looking at some potential collaboration agreements."
One of the other things that they're looking to do is acquire revenue. Obviously if the right companies on the nutraceutical were interested in selling their brands through Abattis, their proposal would be entertained. "We're creating our own products and rolling them out – but at the same time I'm saying to other companies that are out there on the nutraceutical side, that we maybe able to either partner and or acquire. Because at the end of the day it's all about revenue. "
One thing is certain – the cannabis industry is not going away. It's one of those recession proof industries.
Abattis a public company trading on the Canadian stock exchange with the ticker Alpha Tango Tango. And they trade on the over-the-counter exchange as well.
Hemp Market Leader Looks to Omega
Naturally Splendid announced strengthened relationships with Full Spectrum Laboratories and Boreal Technologies, with a recent application to the U.S. Patent Office for co-ownership of HempOmega™ patents that will give the company their own omega technology
"Naturally Splendid will continue to make efforts to secure ownership of scientifically proven, commercially viable patents and/or trade secrets," says CEO Craig Goodwin.
VP of Operations, Bryan Carson states, "We are most fortunate that the technologies developed by Boreal Technologies, are multi-dimensional in that the omega extraction and formulation technology is similar to the cannabinoid extraction and formulation technology. This allows Naturally Splendid to penetrate the lucrative global omega market (estimated at $35 billion annually) where there are no regulatory issues, while the regulatory environment for cannabinoid technologies and products continues to evolve."
Naturally Splendid's 100% owned NATERA™ line of hemp-based superfood products includes natural and flavored shelled hemp seeds as well as natural and flavored hemp protein powders and is carried nationwide by leading health food distributors and a network of retail stores across Canada.
Naturally Splendid has an exclusive sales agreement to market and distribute, in North America, the full complement of patent pending, plant-based omega products created by Boreal Technologies including HempOmega™, H2Omega™, FlaxOmega™, CanolaOmega™ and ChiaOmega™.
They have also signed an agreement with Alberta's Food Science and Technology Center to develop pet superfoods fortified with HempOmega™.
Tests Suggest that Hemp Oil Enhances Immune Function
Under the sponsorship of Earth Science Tech., Inc. (ETST), researchers at the University of Central Oklahoma have been investigating the effects of ETST CBD Rich Hemp Oil on immune cells.
Led by lead investigator Dr. Wei R. Chen, the team found that ETST hemp oil solution used in appropriate CBD concentrations could stimulate macrophages, an important immune cell, through the production of TNF α. The cytokine TNF α is a key cell signaler in the recruitment of immune cells.
Maintaining a healthy immune system is key in health and may help in the fight of cancer. Furthermore, they also found that the CBD was capable of enhancing TNF α production by macrophages initiated by other compounds. Dr. Chen's team believes that the effects of hemp oil enriched with CBD on immune cells may be used to improve cancer treatment, particularly in combination with other treatment modalities.
In collaboration with Dr. Chen, ETST plans continued studies to determine the effects of hemp oil with CBD on inducing and enhancing anti-tumor immune responses.