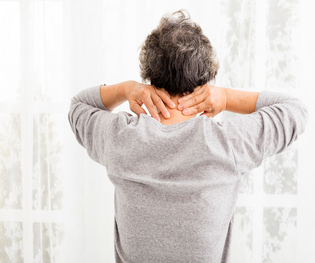 According to the American Association of Naturopathic Physicians (AANP), there is a new FAQ report for consumers about the benefits of using naturopathic medicine for chronic pain relief instead of opioids that are hard to kick.
Licensed naturopathic doctors are taking into consideration an individual's lifestyle and personalizing their treatment method for positive results that are safe, effective, and do not require addictive drugs. Naturopathic doctors are considering many factors, including diet, work, and past injuries. To assist with pain relief, these physicians are implementing botanical medications, and alternative supplements to combat chronic pain symptoms.
"Since 1999, the rate of overdose deaths that involved opioids nearly quadrupled, with over 183,000 people dying just from prescription opioid overdoses," explains ND and Chair of the INM Board of Directors Michelle Simon, PhD,. "While strong pharmaceuticals and even over-the-counter nonsteroidal anti-inflammatory drugs (NSAIDs) certainly have a place in treating pain, they're not the first choice of licensed naturopathic doctors. Instead, naturopathic doctors are trained to engage the inherent healing capacities of the human body. This can include applying dietary recommendations, nutritional supplements and botanical medicines that help reduce inflammation and the pain it causes," adds Simon.