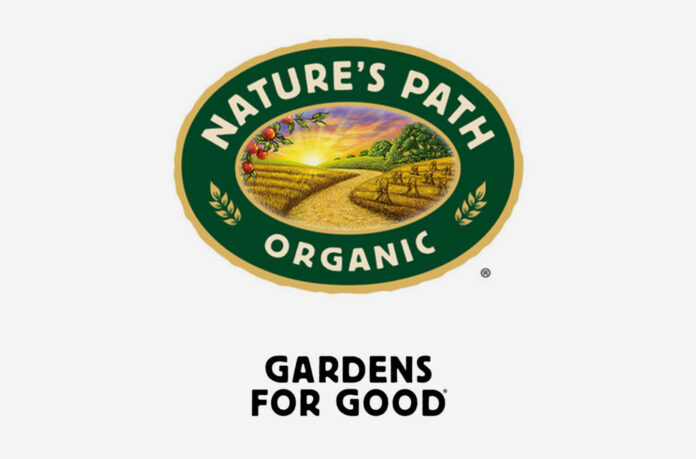 With 274 received applications, Nature's Path will donate $5,000 each to 22 deserving gardens, totalling more than $100,000. The winners were selected using a comprehensive judging process which includes: public voting, the ability to establish and maintain a garden, the compelling nature in which the garden is described, and the demonstrated need within the community.
Special consideration was given to gardens run by and serving BIPOC communities impacted by food apartheid.
"It's inspiring to learn about the amazing work these community gardens do, and we're excited to be able to support their plans through Gardens for Good", says Jyoti Stephens, VP of Mission and Strategy. "We know how important it is to create greater access to healthy organic food, and we're honoured to support these incredible gardens that have stepped up to nourish their communities."
Submissions to this year's program included various community gardens with a shared vision of providing nutritious and organic food to those without access to it in their communities. Community gardens provide numerous benefits including the provision of healthy foods, community gathering places, and educational programs on horticulture, nutrition and food preparation.
The winners of the Gardens for Good grants include:
Bowman Elementary's Urban Garden Program
Deep Roots Homeless Shelter
Michigan Urban Farming Initiative
Ben Jones Community Garden
Green Acre Community Garden
The Grove Garden Project
Healthy for Life Garden Program
Chelsea Urban Farm
Pitney Meadows Community Gardens
Project Sweetie Pie
New Start Community Garden
West Broad Street YMCA Garden
Variety Garden and Greenhouse
YES Prep Public Schools – North Forest Elementary
Indigenous Roots Forever
The Everybody Eats Together Garden
Jardin communautaire de Shippagan
Tsi'thotuhutsya:te (The Creators Land)
Cultivating Change at 509 Hanson!
Downtown Eastside Urban Farm
VEG (Valleycliffe Edible Garden) and Beyond
West Island Mission – Food Bank
In addition to the $5,000 grant, all winners will receive a bundle of garden goodies from Grow Organic, a package of Nature's Path Organic food products, and a commemorative plaque.
With this year's contribution, Nature's Path has donated over $615,000 and supported 74 community garden projects globally.
@NaturesPath @NaturesPathOrganic