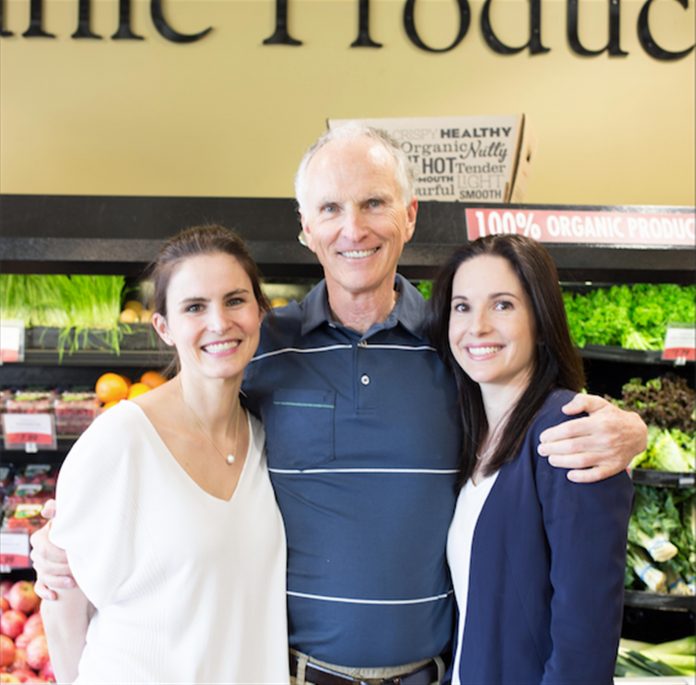 Rick Monahan
Founder
1. What was your vision when you started the company?
We saw a need in the marketplace for high-quality natural and organic products. We wanted to open a modern health food "supermarket" that catered to all demographics and that offered a full complement of departments including produce, meat, dairy, grocery, vitamins and supplements, health and beauty aid, and household products. At that time, most stores only focused on one or two departments, and we wanted to create a true "one-stop shop." In fact, our first slogan was "One-stop shopping, naturally." We made it a priority to have clean, well-merchandised stores and knowledgeable staff members.
2. What was your impact on the industry when you started?
When our first store opened in the Okanagan Valley in 1994, the support from customers and the community validated what we had hoped—people wanted a natural supermarket where they could find everything they needed to live a healthy lifestyle. Nature's Fare quickly became the leading retailer in the Okanagan Valley, bringing a style and store concept only previously seen in Vancouver and larger cities into the interior of B.C. We expanded into all of the major centres in the Okanagan over the next decade.
3. What are you doing now?
Nature's Fare Markets now has seven stores located throughout the Thompson-Okanagan region and the Lower Mainland of B.C. Our newest store in White Rock, B.C., opens its doors in June 2016, and we launched a brand-new website in May 2016. Nature's Fare currently employs approximately 300 people and has a Head Office in Vernon, B.C. that also contains a warehouse and commissary kitchen that supplies food to our in-store bistros. Nature's Fare remains a family-owned and -run business.
4. What is your impact on the industry today?
Nature's Fare is considered one of the leading independent natural health retailers in Canada. We are the five-time winner of the Brock Elliott Memorial Award for Excellence in Retailing and were voted Canada's healthiest natural food store. Nature's Fare was the first retailer in Canada in any sector to achieve B Corp status, a designation awarded to companies who prove that they have implemented systems and policies that go above and beyond to protect the environment, to support their local communities, and to reward their staff. Nature's Fare offers starting wages well above minimum wage, competitive benefits packages, store discounts, and flexible schedules for office staff. We donate over $100,000 to our local communities each year and we take part in programs such as Climate Smart to ensure that we are doing our best to minimize our footprint. Every product that we carry is scrutinized by our team of purchasers to make sure that it meets our strict quality standards guidelines. We only carry 100 per cent Certified Organic produce and only carry ethically grown meats and dairy products. Nature's Fare was one of the first health food retailers in Western Canada to recognize the growing demand for fresh and prepared foods and to alter their store designs to accommodate in-store bistros that offer sit-down or take-out organic meals. We offer free educational seminars to our customers as well as free appointments with our registered holistic nutritionist, who also conducts Lunch-and-Learn sessions in our communities.