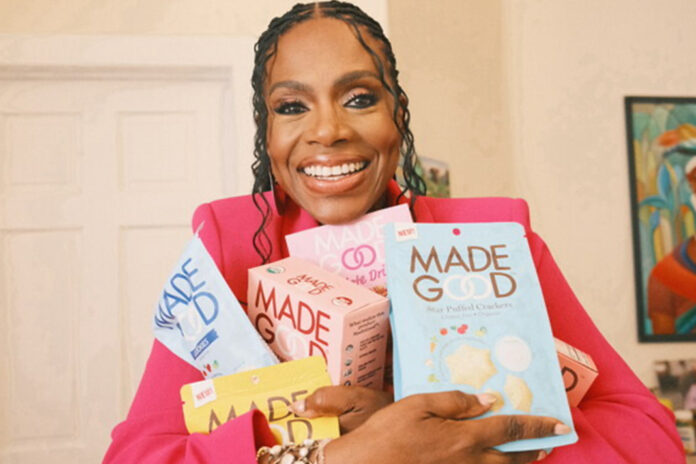 MadeGood, the renowned organic and allergy-friendly snack brand, has unveiled its "Share Some Good Fund." This initiative will distribute $200,000 among 1,000 U.S. teachers, aiding them in purchasing essential school supplies for the upcoming academic year.
In collaboration with Emmy® Award-winning actress Sheryl Lee Ralph, MadeGood's mission this back-to-school season is to spotlight the dedication and hard work of teachers.
Recent data from The Department of Education reveals that over 90% of U.S. teachers dig into their own pockets to provide students with necessary school supplies. With the current economic challenges and inflation, the financial strain on educators and parents has intensified.
The "Share Some Good Fund" will grant each selected teacher $200, assisting them in acquiring everything from books to cleaning supplies, ensuring their students have the tools to excel. Sheryl Lee Ralph, partnering with MadeGood for this initiative, expressed her enthusiasm, "Having personally been influenced by remarkable educators and witnessing their impact on my children, I'm elated to support MadeGood in this endeavor. The 'Share Some Good Fund' is a significant gesture to assist teachers as they gear up for the school year."
Until September 24, 2023, individuals across the U.S. can nominate teachers who've made a profound impact on them or their children. Additionally, MadeGood will be extending this gesture to 1,000 Canadian teachers, allocating $200,000 USD and $200,000 CAD respectively.
Nicole Bleiwas, VP of Marketing at Riverside Natural Foods, MadeGood's parent company, remarked, "Understanding the pivotal role of education and the immense effort teachers invest, MadeGood is honored to back them with the 'Share Some Good Fund'. Our aim is to ensure a smooth start to their academic year."
MadeGood is celebrated for its diverse range of organic, allergy-friendly snacks, ideal for school lunches or as a treat post-school. Adhering to stringent quality standards, MadeGood's offerings are organic, non-GMO certified, and devoid of the top-eight food allergens, ensuring a safe and delightful snacking experience throughout the school year.