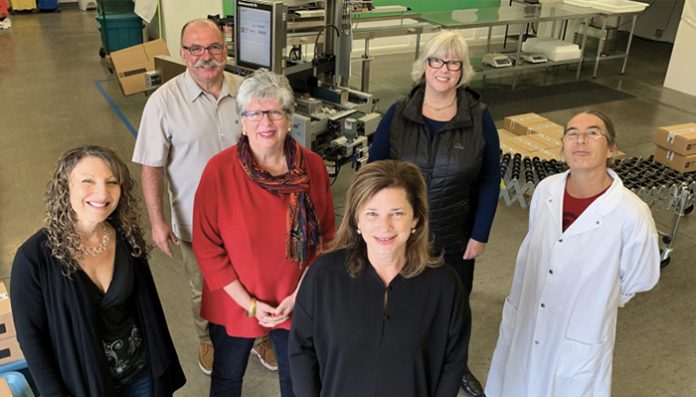 Company founder Corin Mullins announced this week that after spending the past year meeting with a few companies that share her values as candidates to take over, she has sold the business, and new company president Donna Reddy is now at the helm.
"It has been an extraordinary journey encountering many wonderful people along the way," said Mullins in the release announcing the sale. "I am especially pleased the new company will continue producing Holy Crap at the existing facility in Gibsons with the same team providing the consistent quality our customers have come to expect."
According to the company, Reddy has a proven record with nine other national natural health products.
Reddy told Coast Reporter via email that she was with GreenSpace Brands in Toronto as the marketing vice president for the past five years. The company was responsible for a line of organic baby food called Love Child Organics, organic juices and kombuchas and Central Roast – a line of nuts and snacks.
"I am excited about Holy Crap and seeing where we can take the brand. I am still in the discovery process; getting to understand our existing consumer, looking at what works, and identifying all of the opportunities," Reddy said.
Mullins will be involved in the transition to the new management team over the next three months and will remain as a "mentor on a consulting basis."
"I look forward to maintaining the many friendships that formed while running the company," she said.
Local businessman Dino Sita has also been added to the management team, bringing his extensive food industry experience.
Mullins created Holy Crap as a tasty cereal her late husband Brian could enjoy without triggering his food allergies. The launch 10 years ago coincided with the rising interest in clean eating and allergy-free foods and the company took off, boosted by the Mullins' appearance on CBC's The Dragons' Den.
The product is now sold worldwide and has even been served on the International Space Station.
Source: www.coastreporter.net