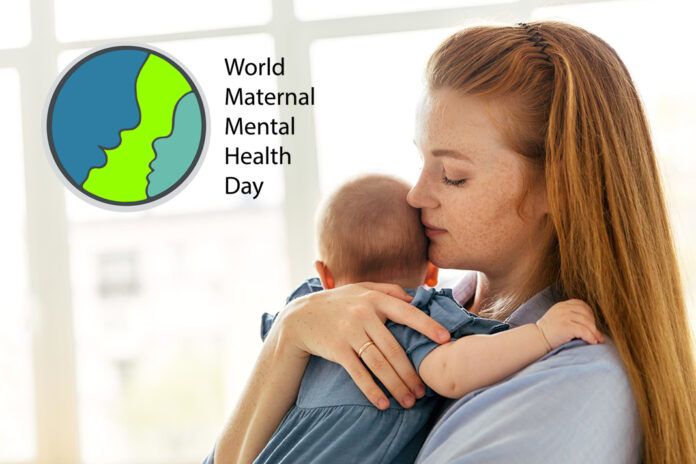 During pregnancy and after giving birth, many women experience significant mental health challenges such as depression, psychosis, and suicidal thoughts. These perinatal mental health issues can adversely affect not only the mother and child, but can also have a long-lasting negative impact on families. The Government of Canada is committed to supporting maternal mental health, and creating a future free of stigma around perinatal mental illness.
On World Maternal Mental Health Day and during Mental Health Week in Canada, the Honourable Carolyn Bennett, Minister of Mental Health and Addictions and Associate Minister of Health, announced close to $857,000 in funding to three organizations for their projects in support of maternal mental health. This announcement was made during the 2nd annual Flora's Walk, the Canadian Perinatal Mental Health Collaborative's Fundraiser walk named after Flora Babakhani, a Canadian mother who lost her life to undetected and untreated postpartum psychosis.
Health Canada will provide $372,000 to the Women's College Hospital to develop national clinician guidelines for perinatal mood disorders. This supports the Government of Canada's commitment to develop mental health standards and to ensure timely access to perinatal mental health services. The guidelines will help individuals, families, and caregivers better understand what to ask for in their care; assist health care professionals in expanding their knowledge of what perinatal care should be offered; and help health care organizations measure, assess, and improve their performance.
Additionally, The Public Health Agency of Canada will provide $279,000 to the Canadian Mothercraft Society to promote secure attachment between mothers and their children; and $206,000K to the Families Matter Society of Calgary to lead projects aimed at promoting positive mental health by increasing access to support services for Black parents struggling with perinatal mood disorders.
Today's announcement builds on the Government of Canada's investments in Budget 2023, including our plan to invest nearly $200 Billion over 10 years to improve health care services for Canadians, reduce surgical backlogs, support health workers, and improve integrated mental health and substance use services. We will continue to do whatever it takes to ensure that mental health care, including perinatal mental health care, is treated as a full and equal part of our health care system.
Quotes
"In Canada, a quarter of mothers who recently gave birth reported feelings consistent with either postpartum, depression or anxiety. As we mark the 2nd annual Flora's Walk, which honours the memory of Flora Babakhani, who tragically lost her life to postpartum psychosis, as well as World Maternal Mental Health Day and Mental Health Week – today's funding will enable more mothers across Canada to access the mental health supports they need and deserve. To all the new parents who may be struggling, please do not carry this burden alone or in silence. Getting help is the most important thing you can do for yourself  – you are not alone."
The Honourable Carolyn Bennett
Minister of Mental Health and Addictions, and Associate Minister of Health
"It is our greatest pleasure to collaborate with our colleagues and stakeholders from diverse populations across the country in the development of the first Clinical Practice Guideline for Perinatal Mood and Anxiety Disorders in Canada. This national clinical practice guideline will provide clear direction to mental healthcare practitioners on the best treatments for the most common mental health problems during pregnancy and the postpartum – and support affected persons and their families in knowing what they can and should expect from their treatment."
Dr. Simone Vigod (Women's College Hospital & the University of Toronto) and Dr. Benicio Frey (McMaster University & St. Joseph's Healthcare Hamilton)
Co-leads on the project to develop clinician guidelines for perinatal mood disorders
"Mothercraft applauds the federal government's commitment to support those who have been disproportionately affected by COVID-19.  We know that mothers and young children affected by family violence, substance use and mental health challenges were significantly affected by the pandemic. Through Mothercraft's Healing Through Relationships project, we look forward to increasing access to a range of services and supports to promote maternal and child health."
Michele Lupa
Executive Director, Canadian Mothercraft Society
"Perinatal mood and anxiety disorders are the most common complication during pregnancy and up to two years postpartum. Black women are twice as likely to experience perinatal mental health challenges but are half as likely to receive treatment. To address this disparity a program focused on the Peer Support model was created to empower Black women with their own lived experience Perinatal Mental Health struggles. These Peer Supporters will provide hope to new parents within the Black communities with this much needed resource."
Amanda McMillan
Manager, Perinatal Mental Health Programs, Families Matter Society of Calgary
Quick Facts
Mental health promotion and mental illness prevention are critical components for well-being and can help reduce demands on the health care system. Community-based projects focussed on mental health promotion have the potential to improve health outcomes.
The Wellness Together Canada portal provides free access to educational content, self-guided therapy, moderated peer-to-peer support, and one-to-one counselling with qualified health professionals. If you or a loved one is struggling, you can access the Wellness Together Canada portal, or call 1-866-585-0445 or text WELLNESS to 741741 (adults) or 686868 (youth).
Kids Help Phone is also available 24/7 with e-mental health service offering free, confidential support to young people in English and French.