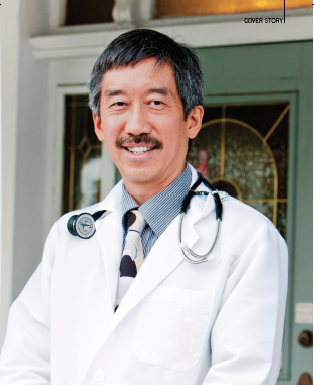 Dr Gordon Ko and the Canadian Centre for Integrative Medicine
Integrative medical centre of excellence
Dr Gordon Ko, MD, has been practicing as a physiatrist (principally managing patients with chronic pain) since the late 1980's. He is an accomplished author with several contributions to peer reviewed clinician journals, a practitioner and teacher at Sunnybrooke Hospital, and an active member of his community in terms of educating through public seminars, television appearances, and involvement in activities of his local church. He is a devoted father of four children, managing to juggle practice/media/teaching responsibilities with the demands of four full extracurricular schedules. From very early on in his training, Dr Ko developed a keen interest in the role of integrative medical strategies. He has since devoted much of himself to delivery of integrative medicine to his patients, as well as attempt to showcase the power of integrative techniques to his colleagues.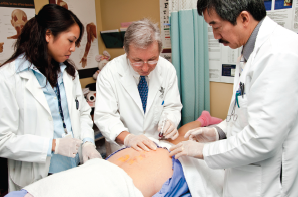 Upon entering the century home in Markham, Ontario which houses his private practice, it is obvious that Dr Ko embraces the true tenants of integrative medicine. Instead of the pharmaceutical ads which typically line the hallways and pamphlet racks of a physician's office, waiting room literature included a poster on "10 steps to prevent a fall", education on sleep apnea and its consequences, display of bioidentical hormone therapy and health concerns commonly addressed through the treatment, and brochures on physiotherapy, aquatherapy, and smoking cessation.
Dr Ko's strategy of patient assessment and management was inspiring to observe… He keeps a figure in front of his desk similar to that seen below:

He then describes the process of patient assessment as physician playing the role of Sherlock Holmes. Neurological, Structural, Biochemical, and Psychological influences impact illness, in a manner that is different and unique for each patient. The physician's role is to utilize patient history and diagnostic tools to delineate the underlying cause for the presenting concern in the specific patient. Platelet rich plasma therapy/ prolotherapy are employed to address structural causes of illness. EMG and MRI are utilized to assess neurological impairments, with acupuncture employed as a key strategy for addressing compromised function in this realm. Biochemical abnormalities are addressed through diet and nutraceutical supplementation. When a psychological basis is contributing to a chronic illness, or is identified as the underlying cause of a chronic illness, referral is made to a psychologist whom has been a long- time partner of Dr Ko's treatment strategies.
During the discussion of individualized treatment and physician as Sherlock Holmes, Dr Ko quoted Sandy Wood, ND, a pioneer of the profession of naturopathic medicine. He also recited a story of bringing in a doctor of acupuncture for a guest lecture during his residency in the early 1980's, and then having the director of cardiology of the hospital request a treatment of acupuncture for his painful knee, only to immediately profess "see, its placebo! My knee still hurts!"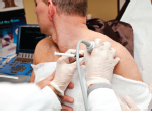 Dr Ko has not only embraced integrative medicine himself, but has made a career of trying to showcase its amazing power to all medical practitioners. While we may be aware of obstacles to implementation of integrative medical techniques today, the obstacles overcome by Dr Ko and others 20+ years ago must have appeared insurmountable. But as Dr Ko stated, "patients let you know what is working and what is not!" There is a sense of accomplishment that elders of integrative medicine exude, and with good reason. Dr Ko tells the story of the cardiologist and others who were creators of obstacles to the introduction of integrative medical techniques. Now, Dr Ko describes how upcoming physicians he trains through Sunnybrooke hospital are eager to investigate and incorporate integrative therapies.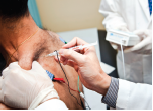 His commitment to educating others on integrative medicine is perhaps best exemplified by his efforts to create public awareness of the efficacy and safety of platelet rich plasma therapy (injection of the patients own platelets into damaged ligaments, joint spaces, etc…). He has made numerous national and local television appearances highlighting the therapy to the public, providing demonstrations of the technique as well as patient reports of phenomenal cases of restorative outcomes from the intervention. Physicians interested in learning more about platelet rich plasma therapy are encouraged to obtain a copy of a recent publication authored by Dr Ko, "Platelet-rich plasma therapy for low back pain caused by sacroiliac joint laxity" in the journal Practical Pain Management (September 2010 issue) www.ppmjournal.com. Dr Ko's website links to appearances of himself on various national and local television programs discussing platelet rich plasma therapy; www.drprp.com.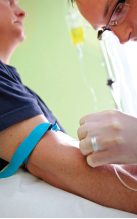 Dr Ko requested announcement of an upcoming local event for educating the community, and we are pleased to help create awareness of the initiative. On Saturday April 9th the Christian Community Church will be hosting its 8th annual Look Well- Feel Well- Be Well wellness conference.
The keynote speaker is Christine Williams of the CTS television network. Workshops include discussions on financial wellness, bioidentical hormones, cosmetic surgical procedures, a medical psychotherapist discussing emotional boundries, and a lecture on spiritual wisdom.
Prior to incorporating platelet rich plasma therapy into his practice, Dr Ko had been a long- time advocate of prolotherapy. Prolotherapy has continued to be an integral strategy employed in his practice. He also utilizes an array of nutraceutical interventions, with the most frequently employed prescriptions including; fish oil, vitamin D, vitamin B12, magnesium, zinc, and vitamin C.

Recognizing the multifaceted nature of chronic pain, Dr Ko has surrounded himself with a team of integrative healthcare providers, called upon to provide a multifaceted treatment solution. He has maintained long- term referral networks with a local chiropractor, several local physiotherapists, and a local psychologist. Recently, Dr Ko partnered with Leigh Arseneau, ND, who practices out of Dr Ko's facility two days per week. The Canadian Centre for Integrative Medicine also houses physicians who practice according to more conventional systems, including Dr Annie Hun, Dr Ko's wife. It is exciting to see conventional and integrative models of medical practice successfully coexisting.
IHP is greatful to Dr Ko and the team of the Canadian Centre for Integrative Medicine for allowing us to showcase their amazing work. Regardless of training, all practitioners of integrative medicine meet with obstacles from conventionally- minded physicians. But as eloquently stated by Dr Ko, "patients tell you what works, and what doesn't". Identifying the underlying cause of illness is the most efficient and gentle way of restoring a patient to health. Delivery of such strategies achieves the most important outcome in medicine; patient wellness. The heightened awareness of integrative medicine over the past several decades is owed to individuals such as Dr Ko and other pioneers of the integrative medicine movement. Through persistence, tireless study and passion for learning, powerful tools of healing have been successfully delivered. Up and coming physicians cannot ignore the safety and efficacy of such techniques, and thereby become interested, then read, then curious, then practitioners themselves.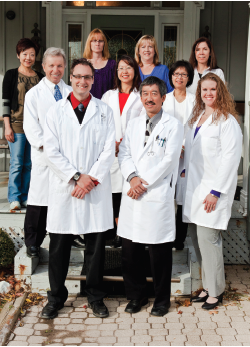 To the naturopathic readership of this article; there are many medical physicians employing integrative techniques, and many more with tremendous interest in the field not yet themselves utilizing the practices with patients. Their numbers are greater than our entire profession… Find them! They will be eager for the opportunity to partner with you.