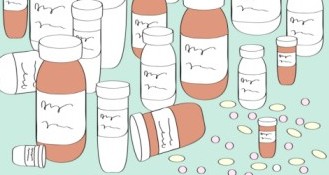 On July 31, Rona Ambrose, minister of health, announced changes for certain homeopathic products that fall under the Natural Health Product Regulations (NHPR), specifically nosode products as well as homeopathic cough, cold and flu products for children 12 and under. According to Ambrose, the government of Canada believes that current package labelling for these products "may not be adequate for Canadians to make informed choices."
On August 6, the Canadian Homeopathic Pharmaceutical Association (CHPA) issued a response on its website, saying that removal of health claims and indications for use for children of 12 years of age and under from homeopathic medicines for cough, cold and flu will be a very serious mistake.
The CHPA is unaware of any evidence of health risk "to substantiate the new labelling requirements for these products," as "homeopathic medicines have decades of history of safe use in Canada with virtually no history of adverse events associated with their administration to children." Also, the association says there is no evidence of consumer concerns about how homeopathic medicines are currently labelled.
"CHPA also objects to Health Canada having released this policy decision without any prior consultations with CHPA, health care practitioner associations, consumer associations and other stakeholder organizations whose views are normally sought in a transparent consultation process. There are alternatives to this policy decision to enhance consumer understanding and informed choice and Health Canada is obligated under the government of Canada's Federal Regulatory Policy to take these into consideration in a transparent public consultation process."