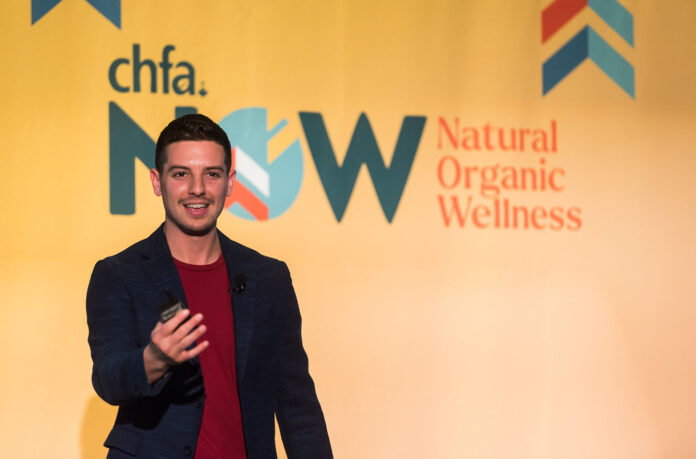 Last month, CHFA NOW (Natural, Organic, Wellness) Vancouver brought the health and wellness community back together with its iconic tradeshow at the Vancouver Convention Centre (VCC), and it's safe to say it was back and better than ever. After two years of hosting virtual tradeshows, CHFA proved its commitment to delivering a best-in-class live experience. CHFA's new brand, CHFA NOW, formerly known as CHFA West, delivered a new Member Lounge, new activations, and an overall, fresh, and exciting vibe.
The theme of the event was Rise Together, to generate a sense of excitement for our community finally having the opportunity to get back together after two long years of restrictions. The conference brought engaging speakers such as the keynote, Shane Feldman, who filled us in on how we can harness the power of community to help our businesses succeed.
We were grateful for a beautiful sunny day in Vancouver, which attendees got to enjoy for a lunch break and bike ride along the seawall to Stanley Park. The much-anticipated LaunchPad event capped off the conference day with competitive pitches of recently launched and innovative products – shout out to the winner, Aeryon Wellness for launching Canada's first 100% boric acid female health product.
On Saturday, the VCC was filled with over 6,000 industry professionals ranging from health and wellness retailers to investors and over 750+ exhibitors. The industry was itching to get back together, network with the best in the business, and get a taste of what's trending in natural, organic, and wellness. The energy was palpable.
One of the highlights of attending the CHFA NOW tradeshow is spotting these trends and discovering brands pushing the boundaries with new innovative products. Some are more obvious than others, for example, you couldn't walk past an aisle without seeing a new brand in the non-alcoholic space. From sugar-free mocktails to alcohol-free wine, this booming industry is on its way to dominating the retail space in the near future.
Others take a bit more sleuthing to discover, such as the from the sea category and the upcycled food trend. From food to beauty products, brands have begun to harness life under the sea to create sustainable products we can feel good about consuming. And companies like Susgrainable and Loop are finding creative ways to upcycle foods to reduce waste in the landfill. For a full list of the top trends at CHFA NOW, head to CHFA's curated list of trends: Our Top Trends We Saw at CHFA NOW 2022 – CHFA NOW.
The CHFA NOW conference and tradeshow are back in Toronto on September 15-18, 2022, with the new theme, Pop of Wonder! We can't wait to see the exciting events that take place in their new location, the Enercare Centre! Head to chafnow.ca/Toronto to find out more info.