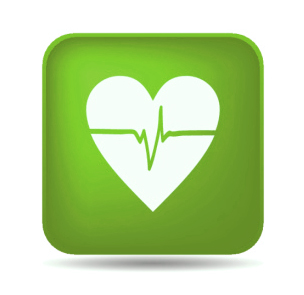 Green Shield Canada, in partnership with the Ontario Pharmacists Association and the British Columbia Pharmacy Association, launched a pharmacist counselling service focused on cardiovascular health. The Pharmacist Health Coaching program is designed to improve the health outcomes of patients with hypertension and high cholesterol, and reduce health benefits costs. It is now available to plan members of Green Shield Canada's health benefits plans in Ontario and British Columbia. Green Shield Canada will be actively engaging additional provinces in the program as the year progresses.
Under the program, pharmacists offer eligible patients support and counselling on managing high blood pressure and high cholesterol through one-on-one sessions. The program's objective is to empower participants to take responsibility for their overall health – it will focus on diet, exercise, smoking cessation, drug therapy adherence and personal health monitoring. Training has been developed for pharmacists delivering the program, and remuneration will be made available for the counselling services provided.
The Pharmacist Health Coaching program is based on a study sponsored by Green Shield Canada, in partnership with the Ontario Pharmacists Association and other organizations (including the Heart and Stroke Foundation) that tested the effectiveness of pharmacists' hypertension management services. Patients with uncontrolled hypertension met regularly with their pharmacists, who provided medication and lifestyle counselling and monitored blood pressure. The results of the study provided clear evidence that a significant percentage of patients who received a pharmacist's support had lower blood pressure, lower body mass index, improved medication compliance and reduced drug costs compared to a control group of patients who did not receive pharmacist support.
"Our experience shows that a key element of managing overall health benefits costs for our clients is helping their employees better manage their personal health. And pharmacists have a natural point of interaction with them," said Steve Bradie, president and CEO of Green Shield Canada. "Through this investment in health management, our goal is to not only improve health outcomes and influence drug therapy adherence, but also lower overall plan costs and, in the end, deliver savings to the Canadian health care system."
"We are very pleased to be able to provide this service to patients in British Columbia," said Geraldine Vance, CEO of the British Columbia Pharmacy Association. "Pharmacists are easily accessible to most British Columbians and can meet frequently with patients. That means better adherence to medications and healthy behaviours."
"We are excited to be able to build on the success of the pilot program and to offer this important pharmacy service to all eligible patients in this province," said Dennis Darby, CEO of the Ontario Pharmacists Association. "As medication experts and trusted health care providers, pharmacists are ideally placed to help raise awareness of the risk factors leading to heart disease and stroke, to play a key role in early detection, and to help patients manage their various medication therapies."
"High blood pressure and high cholesterol are primary risk factors for cardiovascular disease – we applaud the pharmacy associations and Green Shield Canada for implementing a program that will go a long way in helping those living with these risks to control their blood pressure and cholesterol levels, make lifestyle changes and improve their medication regimens," said Dr. Gavin Arthur, director, Promote Recovery, Heart and Stroke Foundation.
About Green Shield Canada
Green Shield Canada (GSC) is a benefits specialist. It's what they do. But as Canada's only national not-for-profit health and dental specialist, their reason for being is the enhancement of the common good. GSC seeks out innovative ways to improve access to better health for Canadians. From coast-to-coast, their service delivery includes drug, dental, extended health care, vision, hospital and travel benefits for groups and individuals, as well as administration services. Supported by cost containment strategies, advanced technology and exceptional customer service, they create customized programs for over one and a half million plan participants nationwide.