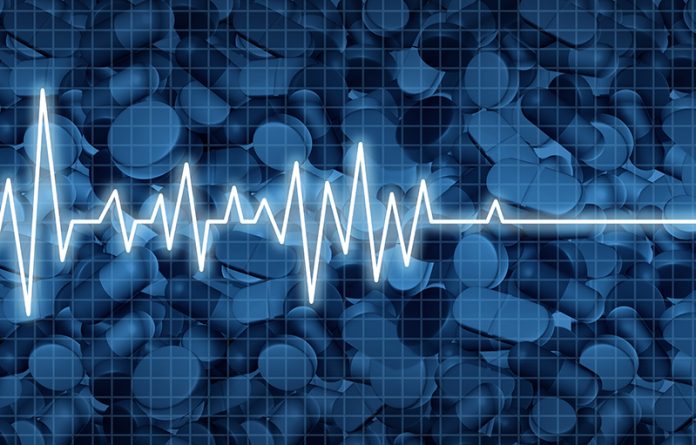 By Monica Rodriguez, Fortune
As the nation grapples with the harrowing effects of its massive opioid epidemic, many companies are trying innovative ideas to help solve the problem.
A handful of convenience stores and supermarkets are experimenting with an unusual strategy: installing blue lights in bathrooms in order to quell drug usage, by making it more difficult for people to inject themselves. The theory is that drug users, who often use the privacy of bathroom stalls to shoot up heroin and other drugs, would have difficulty finding their veins.
Turkey Hill Minit Markets, a 260-store chain in Pennsylvania, is one of two convenience store chains that have teamed with University of Florida's Loss Prevention Research Council to field-test the bulbs' effectiveness.
"The hardest-core opiate user still wants to be accurate. They want to make sure the needle goes in the right spot," Read Hayes, director of the loss prevention group, told ABC News.
Although the study is still in its initial stages, Hayes reported that early feedback from stores with blue lights has been positive, with reports of theft and violent crime seemingly declining.
However some warn that the lights may do more harm than good.
A study done in 2013 conducted by the Harm Reduction Journalwarned that the benefits of blue lights were minimal at best and detrimental at worst, as it raised the risk of an injection-related injury significantly.
"While there was general agreement that blue lights do make injecting more difficult, a small number of participants were entirely undeterred by them," the study said. "Half would use a blue-lit washroom if they needed somewhere to inject urgently."
Despite the risks, Turkey Hill remains that blue lights have the potential to deter drug use in their stores.
Speaking with the Associated Press, Matt Dorgan, the chain's protection manager, insisted that the lights were effective in the stores where they had been installed.
"It's a pretty dramatic reduction," he said. "We haven't had a single overdose."