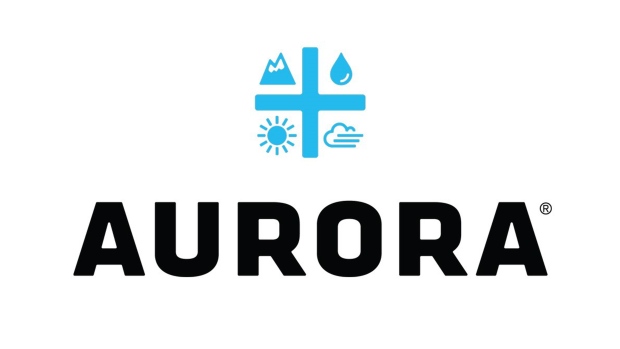 260% Revenue Growth to $29.7 Million – Pro-Forma Revenues up 333% to $35.8 Million. Strong Adult Consumer Roll-out and Continued Production Scale-Up.
EDMONTON
, 
Nov. 12, 2018
 /CNW/ – Aurora Cannabis Inc. ("Aurora" or the "Company") (TSX | NYSE: 
ACB
) (
Frankfurt
: 21P; WKN: A1C4WM), announced today its financial and operational results for the first quarter ended 
September 30, 2018
.
Q1 2019 Financial and Operational Highlights 
Commencement of Sales to Canadian Adult Consumer Use Market
On October 17, 2018, sales of cannabis for adult consumer use in Canada, legalized through Bill C45, commenced. Aurora recorded a strong performance, ranking top or among the top-selling products and brands in many of the provinces the Company committed to supplying, for the first two weeks to October 31, 2018.
Provincial Highlights (for the period up to October 31, 2018):
ON (Source: Ontario Cannabis Store (OCS) website)

Aurora brands accounted for approximately 30% of the total market supplied through the OCS
San Rafael was the top-selling brand in ON with Aurora supplying two of the three top-selling products

BC (Source BC government website – data current as of 

Nov 2

nd)

Top 4 best-selling dried flower products in BC
2 of top 5 and 3 of top 8 best-selling oil and capsule products in BC

PEI (Source: PEI government sales report – data current as of 

Nov 2

)

Aurora and MedReleaf are 2 of the 6 top best-selling LPs in the province
2nd largest for overall revenue

More than 450 unique SKUs launched across 

Canada
Q1 2019 Highlights:
Revenue of 

$29,674

, up 260% compared to the same period in 2018.

Pro-forma Q1 2019 revenue of 

$35,752

, including MedReleaf (consolidated as of 

July 25, 2018

), Anandia (consolidated as of 

August 8, 2018

) and Agropro (consolidated as of 

September 10, 2018

)

Gross margin on cannabis of 70%, up 12% points compared to the first quarter of 2018, and down slightly by 4% points compared to Q4 2018. The increase versus Q1 2018 was primarily due to a higher average selling price per gram of dried cannabis, coupled with a higher proportion of cannabis oil sales in the Company's sales mix ratio. The slight decrease from Q4 2018 was due to higher average packaging costs related to the inclusion of MedReleaf's relatively higher packaging costs and an overall increase in packaging costs due to the stringent regulatory requirements of the Cannabis Act.
Cash cost of sales decreased by 12.0% compared to Q1 2018 and increased slightly by 1.6% compared to Q4 2018. Cash cost to produce per gram of dried cannabis sold decreased by 22.5% compared to Q1 2018 and fell by 14.7% compared to Q4 2018. This decrease was primarily due to more efficient production processes rapidly implemented post-acquisition at the Company's subsidiary CanniMed.
Active registered medical patients of 67,484, up 250% compared to the first quarter of 2018.
Kilograms produced and kilograms sold of 4,996 and 2,676, up 395% and 201%, respectively, as compared to the same period in 2018.
8 facilities with production licenses, 6 facilities with sales licenses, including Aurora Sky.
Introduced 

Aurora Cloud

, making Aurora the first and, to the company's knowledge, only LP supplying a vape-ready CBD oil cartridge to the market.
Management Commentary
"We continue to successfully execute our differentiated and diversified strategy committed towards domestic and international expansion in the medical cannabis market, adult consumer use sales, production scale-up, innovation, plant and medical research, and product development," said Terry Booth, CEO of Aurora. "The commencement of adult consumer use sales in Canada has been very successful for Aurora, with strong performance across all product categories and brands. Our initial roll-out success demonstrates how our high-quality Aurora Standard products and well-positioned brands have resonated strongly with the consumer market and our preparedness for the logistical challenges in effectively bringing our products to market.  Given the strong unmet consumer demand evident across Canada, we are confident that our rapidly increasing production capacity will result in continued acceleration of revenue growth."
Mr. Booth added, "We also continue to perform well in our international medical business. With the acquisition of ICC Labs, which we expect to close in the coming weeks, we are establishing leadership in Latin America. In addition to ongoing international growth and expansion led by our team at Aurora Europe, we were also the first non-government organization to export medical cannabis to Poland, a medical market with a population roughly equal to Canada. Across our international activities, we have established significant early mover advantage and market leadership.  With the scale-up of our domestic and international production facilities, we anticipate increased availability of product to service these developing markets which will drive further global growth for the Company."
Glen Ibbott, CFO, added, "In Q1 2019, we continued to propel Aurora's growth making critical investments in our corporate, sales, and marketing talent and capabilities. A significant portion of our Q1 2019 marketing spend was in preparation for the adult consumer use market with numerous branding and market awareness initiatives. With more restrictive marketing regulations in effect as of October 17th, we will see a significant reduction in average marketing spend over the remainder of the fiscal year.  We also anticipate a reduction in other one-off expenditures, such as the integration costs related to the MedReleaf, CanniMed, and Anandia acquisitions."
Mr. Booth concluded, "As a science, medical and patient focused organization, we are committed to continue serving our patients with the products they require. As we built up inventory levels in anticipation of the adult consumer use market, we prioritized product availability for our over 67,000 existing patients. With production ramping up, we anticipate once again pro-actively driving additional growth in this core medical segment, both domestically and internationally."