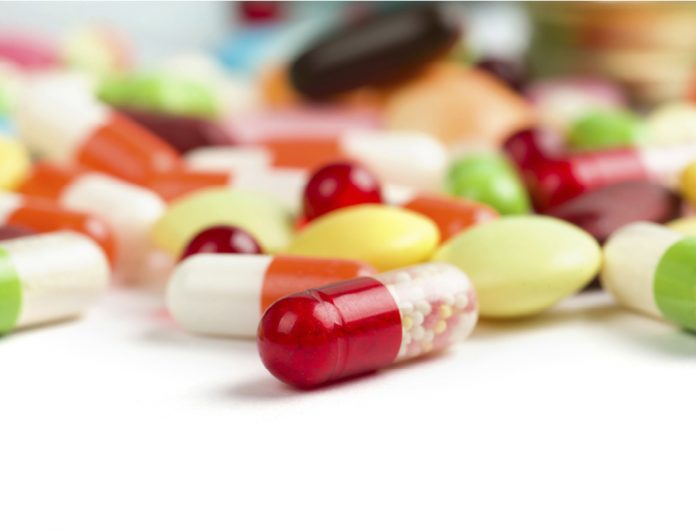 Point, click, ship—it's just that easy. Within seconds, you have found your vitamin or supplement, selected it, ordered it, and it's on its way to you. A few seconds later, you receive your confirmation email.
Want to compare prices on your favourite supplements? That's easy to do. Now, let's think about the power of the dreaded Amazon and its influence in retail, and in particular, the effect it has on the supplements market and the high-service and customer-focused independent retailer.
How can you compete with the power of Amazon? Is the end near? But wait! Isn't this the same conversation we had in the '80s and '90s as Walmart marched in and became the world's largest retailer and one of the most valuable companies globally? Who could even compete? Independent retail seemed to be doomed. Except that it wasn't and it isn't. In fact, today Amazon has a market capitalization almost 30 per cent higher than that of Walmart—an amazing $277 billion.
So what exactly is Amazon and how does it affect the supplements and the natural health industry? To be sure, Amazon is not to be ignored. Founded in 1994 as primarily an online retailer of books, the Amazon of today has grown to sales of over $107 billion. While Walmart is still the world's dominate retail force at over $400 billion in sales, Amazon now ranks in the top five worldwide and is just short of Costco.
Amazon has over 244 million active users. As of January 2016, 54 million of Amazon's customers were members of its Prime priority shipping club. For an annual fee of C$80, Amazon offers a two-day delivery at no extra charge. In order to keep this promise and reduce the delivery cost of these orders, the company has recently announced it will be leasing 20 Boeing 767 jets of its own. This will make Amazon the 9th largest operator of Boeing 767s in the world—more than Air Canada and British Airways uses. This innovation will let Amazon's customers receive their supplements faster and cheaper.
The jets are by no means a small investment. At an average cost of $500,000 a month to lease, Amazon's annual costs for its fleet will approach $240 million. But with 89 warehouses and annual shipping costs of over $11.3 billion for 2015, investing in cost reductions is seen as key to Amazon's continued success.
A quick search for "vitamins" will reveal 214,867 matches on amazon.com and 65,402 results on amazon.ca. Four major manufacturers of supplements have their coupons listed on the front page of the U.S. website with an option to subscribe to their offers. By clicking on New Chapter's products you can save 20 per cent. From NBTY, it's a $1-off coupon. Fortunately for Canadian retailers, this feature does not seem to have hit the market.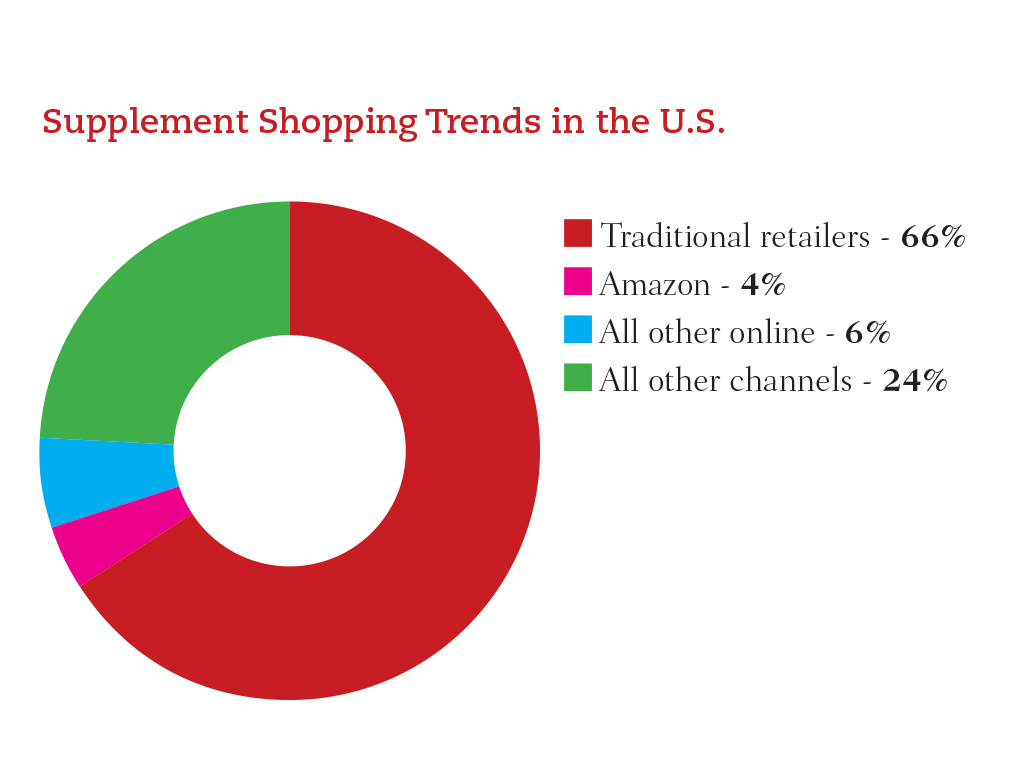 So where does this put Amazon in terms of the overall market? According to Nutraingredients' May 2015 report, the dietary supplements
industry in the U.S. reached a high of $35 billion. The good news is that traditional retail continued to dominate sales in this category with an estimated 66 per cent of all retail dollars. Consumers continue to stick to the traditional shopping trends with food, drug
and mass retailers remaining as the channels of choice for their supplements purchases. That being said, online sales in the U.S. account for the largest single avenue for supplements sales is at $1.9 billion versus Walmart's U.S. sales at $1.7 billion. Amazon's share of all the online sales in the U.S. accounted for 38 per cent of all sales, or 80 per cent of all "online only" sales.
It seems that Amazon has an estimated $684 million in dietary supplements sales, which accounts for 0.6 per cent of its total sales.
While still a staggering number, it is small enough to be a rounding error for Amazon, and not an area of signi cant growth. In fact, according to Nutraingredients, in the eight years of monitoring the online sales, 2015 marked the rst year when the online sales for nutritional
supplements fell, declining by 0.2 per cent.
It seems like the old quote by Oliver Hazard Perry, "We have seen the enemy and he is ours," and more importantly, "Don't give up the ship" can be applied to the current market situation. The retail landscape is always shifting. The power of deep-pocketed retailers or
online juggernauts may be inevitable but it is not unstoppable. Excellent customer service and targeted consumer promotions will continue to protect the share of independent and chain retail as long as thestrategy is tailored to customer needs.