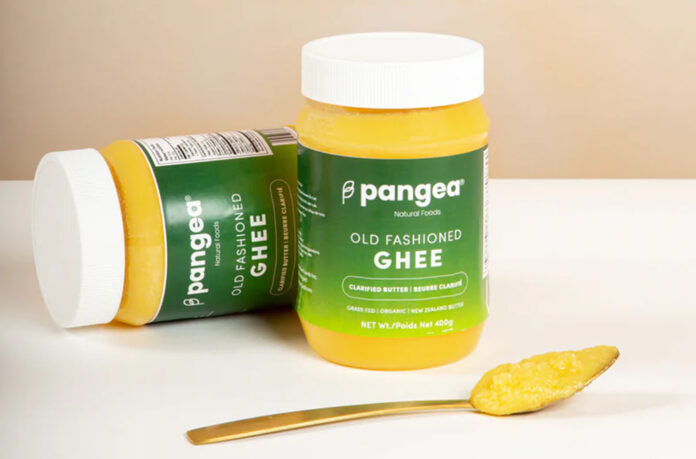 Congratulations, Pangea, for reaching this milestone of selling over 5,000 units of its Pangea Old Fashioned Ghee, a grass-fed, organic, clarified butter sourced from New Zealand to Save-On-Foods across its Canadian locations within the last 30 days.
Save-On-Foods is a chain of supermarkets located across Western Canada, owned by the Pattison Food Group. With Save-on-Foods, the Company has listed Pangea Old Fashioned Ghee nationally in approximately 177 stores.
"Our customers are consistently purchasing our products, and our brand recognition is growing rapidly," says Pangea CEO Pratap Sandhu, "We're very pleased with the distribution results from our relationship with Save-on-Foods, a well-known and established retailer."
The Company's Old Fashioned Ghee is a grass-fed, organic, clarified butter from New Zealand.
In 2021, the Global Ghee Market reached a value of US$45.7 billion and's expected to reach US$68.9 billion by 2027, growing at a CAGR of 7.18%.[1]
All of the Company's products are manufactured in the Vancouver lower mainland at an in-house facility approved by the Canadian Food Inspection Agency and the U.S. Food and Drug Administration. To provide a convenient customer experience, the Company offers its products for purchase via e-commerce platforms and traditional retail outlets, including Save-on-Foods. (https://lapress.org/)
Pangea offers a broad portfolio of innovative healthy food products that taste great and are sustainably sourced. Pangea's signature products include the Pangea Plant-Based Patties, Old Fashioned Ghee and Munchie Mix, which are available on the Company's website and in over 250 leading national retail food stores across Canada and the United States.