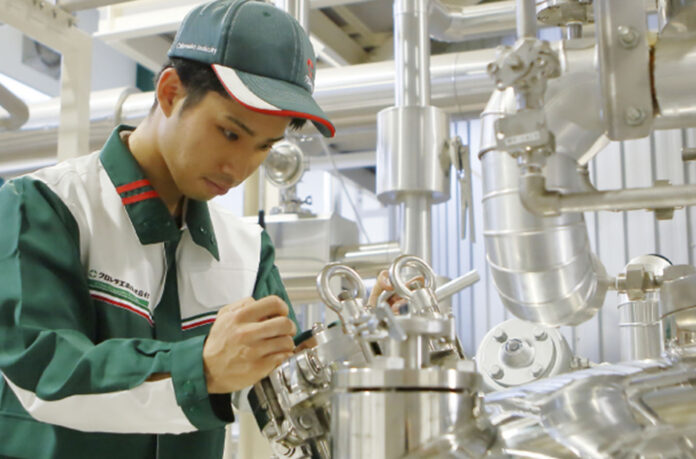 Chlorella Industry Has Acquired FDA GRAS Certification for the Chlorella Powder Product, Unprecedented in Japan for the Exclusively Domestic Cultivation and Production of Chlorella
Chlorella Industry Co., Ltd. has acquired FDA GRAS (Generally Recognized As Safe) certification for the chlorella powder product, unprecedented in Japan for the exclusively domestic cultivation and production of chlorella.
Chlorella is a plant-based food source, made up of about 60% protein, and comprised of a variety of vitamins and minerals, chlorophyll and omega-3 fatty acids. In addition, it contains vitamin B12, which is often deficient in vegans and vegetarians.
Having high contents of chlorophyll, Chlorella is used in green food colouring and the prevention of colour fading. It is used in various foods such as health foods and supplements, bread and noodles, confectionery, probiotic beverages, smoothies, protein bars, green curry, etc.
About Chlorella Industry Co., Ltd.Chlorella Industry Co., Ltd. (Headquarters: Minato-ku, Tokyo, President: Eiichiro Itanami) was founded in 1964 as the world's first chlorella manufacturer. We carry out integrated production from cultivation to commercialization of the single-cell green alga Chlorella at the Kyushu Chikugo Factory in Chikugo City, Fukuoka, Japan. We have a wide range of chlorella product lineups including health foods, supplements, additives, and agricultural and aquacultural materials.